Semifinal weekend continues, as JSZ has highlights from every playoff game in the state on Saturday. Check back throughout the night as the highlights and interviews roll in!
---
Bergen Catholic 28 Delbarton 7 | Non-Public A Semifinal
The Crusaders will get their chance to defend their Non-Public A state championship title. Bergen Catholic (10-1) upended the Green Wave with a signature shutout defensive performance to punch their ticket to the 2022 state final. Saeed St. Fleur ran for 143 yards while Jack Duffy (two TD runs) and Dominic Campanile (2 TD passes) were pivotal in finishing off four long drives in the semifinal win. Delbarton (6-6) scored on a blocked punt midway through the first quarter.
Bergen Catholic will face top-seeded Don Bosco Prep in the Non-Public A state final on Friday, Nov. 25 at 6 p.m. under the lights at MetLife Stadium. JSZ's Jay Cook has the highlights from Oradell:
---
Northern Highlands 21 North Hunterdon 20 OT | Group 4 State Semifinal
Northern Highlands advances to the first ever Group 4 State Championship following a dramatic 21-20 overtime victory over North Hunterdon. The Highlanders led 14-7 at halftime, but a fourth quarter touchdown from Kente Edwards tied the game at 14-14 late. After a missed game-winning field goal from North Hunterdon, Northern Highland's quarterback Nate Johnson tossed a 14 yard touchdown pass to Fred Kanning for the go-ahead score. Following a personal foul penalty, Kente Edwards found the end zone for his third touchdown of the evening, however the extra point would be missed. 
JSZ's Nery Rodriguez has the highlights and postgame reaction from Franklin:
---
Woodbury 22 Salem 7 | Group 1 State Semifinal
The Thundering Herd lost to the Rams last season at Rutgers when this same round was known as a Regional Championship. Woodbury also lost a heartbreaker to Salem during the regular season, but the Herd rolled this time to punch a ticket to a state final. Anthony Reagan Jr. rushed for a pair of scores, while Bryan Johnson threw a touchdown pass to Jabron Solomon in the win for Woodbury (10-2) as well. Jahki Coates scored the lone TD of the day for the Rams (8-5) in the loss.
JSZ's Mike Frankel has the highlights and reaction from Marlton:
---
Delsea 20 Camden 14 | Group 3 State Semifinal
The Crusaders trailed 14-0 at halftime, but came roaring back in the second half to advance to a state final. Jared Schoppe and Wayne Adair scored TDs in the win for Delsea (12-0), while Jimmy Reardon scored on a QB sneak with just seconds remaining to win it. Jaythan Candelario threw two touchdown passes for Camden (10-2) in the loss.
JSZ's Mike Frankel has the highlights and interviews from Marlton: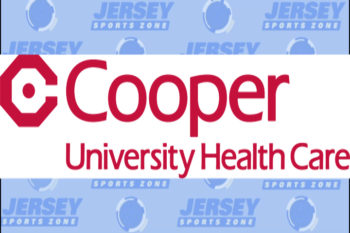 JSZ's coverage of Camden is made possible by Cooper University Health Care.
---
Caldwell 13 Westwood 7 | Group 2 State Semifinal
Louie Anemone's 11-yard touchdown run in the fourth quarter gave Caldwell its first lead and a spot in the first-ever Group 2 state championship.  Westwood's Jack Dugan scored on the opening drive with a fantastic 17-yard touchdown run to give the Cardinals a 7-0 lead. In the opening minute of the third quarter, Luke Kurzum tied the game thanks to a 79-yard touchdown pass to Lucas Lattimer.  Caldwell is on a 27-game win streak.
 JSZ's Rich Chrampanis has the highlights and post-game reaction from Franklin High School: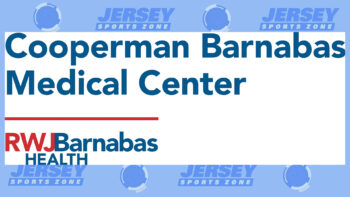 Jersey Sports Zone's coverage of Caldwell is brought to you by Cooperman Barnabas Medical Center
---
Mountain Lakes 29 Weequahic 23 | Group 1 State Semifinal
 Despite being down 20-7 at halftime, the Herd of Mountain Lakes erased the early deficit to earn their spot in the state Group 1 championship game. A 60-yard drive to open the second half set the pace for the comeback, as Ben Miniter found Gavin Ananian wide open for a short touchdown pass. Nico Dunn was the star of the day as he took the lead for Mountain Lakes with 3:25 left in the game on a two-yard touchdown run. Dunn finished with three touchdown runs on the day in the win. Rashawn Marshall had three touchdown runs in the loss for Weequahic.
JSZ's Ken Bradley has the highlights from Franklin:
---
Toms River North 42 Edison 14 | Group 5 State Semifinal
The Mariners stay unbeaten and continue their march towards a state title after another dominant performance from Micah Ford and company. Ford rushed for 285 yards and scored six total touchdowns to lead the way for Toms River North (13-0). Tareq Council hauled in a touchdown pass from Ford in the victory. Matt Yascko scored a pair of touchdowns in the loss for Edison (9-4).
JSZ's James Mooney has the highlights and reaction from Marlton: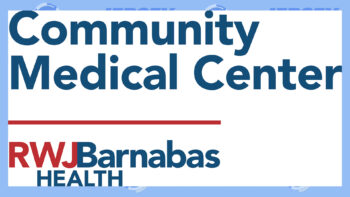 JSZ's coverage of Toms River North is brought to you by Community Medical Center in Toms River.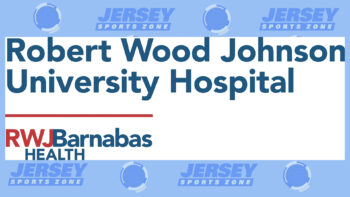 JSZ's coverage of Edison is brought to you by Robert Wood Johnson University Hospital in New Brunswick.
---