Amadu Sarnor makes a great first impression with the Ranney Panthers – watch the US Army Game of the Week as we have extended highlights and post-game reaction of Ranney's 79-46 win against Point Pleasant Beach.  We also have the top performers from opening night and more highlights including RBC's upset of Middletown North and Middletown South topping Long Branch
Ranney 79 Point Pleasant Beach 44
Amadu Sarnor's Ranney debut was sensational as the sophomore transfer scored 20 points as Ranney opened the 2016-17 season in dominating fashion.  Sarnor joins four other sophomores in the starting lineup.  Watch the highlights from our US Army Boys Basketball Game of the Week: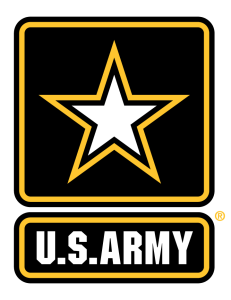 The US Army Game of the Week will feature extended highlights and post-game reaction from all around the Shore Conference.  The US Army allows us to bring you more highlights from great Shore Conference games in boys basketball, girls basketball and hockey
Red Bank Catholic 51 Middletown North 46
Matt Ansell hit three free throws in crunch time to help the Caseys score an opening night upset over the Lions.  Terrence Callandrio led RBC with 16 points as the Caseys built a 27-15 halftime lead.  The Lions tied the game at 46, but Red Bank Catholic closed the game out with big defensive stops and five free throws to deliver head coach Tyler Schmelz his first win as head coach of his alma mater.  Rob Higgins led all scorers with 22 in a losing cause.
Middletown South 55 Long Branch 50
Middletown South used an 11-0 run to start the 4th quarter to score a "B" North win over Long Branch at home.  Ryan Purcell had 21 points and David Gervase added 20 for an Eagles team that won just two games last year, but are off to a 1-0 start.  Watch the highlights from Friday night's opener:
SSZ Honor Roll
Top Scoring Performances from Opening Night
Boys
Steve Geis, Wall – 27 points vs. Monmouth Regional
Danny Gaines, Colts Neck – 25 points vs. Howell
Naseim Brantley, Howell – 25 points vs. Colts Neck
LJ Robinson, Manchester – 23 points vs. Lacey
Daniel Sofield, Jackson Liberty – 22 points vs. Donovan Catholic
Rob Higgins, Middletown North – 22 points vs. RBC
Kaysaun Rice, Asbury Park – 22 points vs. Henry Hudson
Anthony DeStefano, Brick Township – 21 points vs. Central
Ryan Purcell, Middletown South – 21 points vs. Long Branch
Girls
Hannah Scanlan, Rumson-Fair Haven – 28 points vs. Saddle River Day
Kristina Donza, Jackson Liberty – 26 points vs. Donovan Catholic
Megan Hughes, Point Pleasant Boro – 24 points vs. Lakewood
Ally Lassen, Point Pleasant Boro – 23 points s. Lakewood
Alexandra Balsamo, Middletown South – 23 points vs. Long Branch
Ashley Tutzauer, Toms River North – 22 points vs. Toms River South
Hailee Hallard, Middletown North – 21 points vs. RBC
Kimi Evans, Saint John Vianney – 20 points vs. Raritan
Sponsor Shout Outs
Shore Sports Zone does not exist without our sponsors.  We choose what games to cover based on our sponsor list.  Tonight's action was brought to you by I'm Possible Training (Ranney), Beacon Awards (Middletown North), Immediate Care Walk-in of Red Bank (RBC), Angela Alessi and Weichert Realtors (Middletown South) and Rosario Realty (Long Branch).  If you know a local business that can sponsor your hometown team, email rich@shoresportszone.com