St. John Vianney – 2 Donovan Catholic – 0 | Non-Public A South Final
The marquee matchup in New Jersey Softball lived up to the hype and then some. St. John Vianney's Sophomore pitcher Julia Parker pitched 7 shutout innings, giving up just 3 hits against  one of the best offenses in all of America, leading the Lancers to a 2-0 win. St. John Vianney captures the Non-Public A South Championship avenging back to back playoff losses to Donovan the past two seasons, and improves to 26-0 on the season. The loss was the first of the season for Donovan Catholic as they fall to 29-1. Watch highlights of the Lancers and Griffins on JSZ!


A special thanks to BCB Bayshore-Your Community Bank and Paver Restoration for sponsoring Saint John Vianney coverage on Jersey Sports Zone.
Robbinsville 9 Sterling 4 – Group 2 Semifinal
Defending Group 2 Champs Robbinsville found themselves locked into a back and forth battle with South Champions Sterling early in Thursday's Semifinal at Rowan University. The Ravens took an early 2 run lead, but Sterling answered back with a 3 RBI blast from Mallory Skelly to eventually go up 4-2. However, Robbinsville staying cool under pressure got a 3 RBI shot from Shea Walsh in the fourth off an inside the park home run to lead 6-4. Walsh would have another RBI in the sixth to help the Ravens return to the Group 2 Title Game for a second year in a row where they will face Ramsey on 6/2 at Kean University. Watch the highlights now:
Sponsor!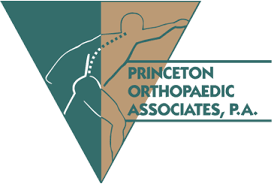 Thank you to Princeton Orthopaedic Associates for sponsoring our Robbinsville coverage on JSZ!
Indian Hills 2 Middletown North 0 – Group 3 Semifinal
Angela Saric overcame a three-walk 7th inning to pitch a no-hitter and earn Indian Hills a spot in the Group 3 state championship.  Saric hit a batter in the first inning, then proceeded to retire 17 straight batters. Indian Hills got a solo homer from Merrick Gourhan in the 4th and an RBI single by Kelsey McClennan in the 5th to account for its offense.  Middletown North loaded the bases in the 7th, but Saric's 4th strikeout of the game ended the game.  JSZ has the highlights and a great interview from Saric about her no-hitter from Caldwell University:
North Hunterdon 3 Mount Olive 2 – Group 4 Semifinal
North Hunterdon had a 3-0 lead until the 5th inning, when errors allowed the Marauders to close-in 3-2. Luckily for North, senior pitcher, Maggie Swan, pulled through in the seventh inning with two key strikeouts to hang on to the lead. This victory also marks Head Coach of North Hunterdon, Anthony Rotondo's, 100th career win with the Lions. Check out highlights of this exciting semifinal now:
Roselle Park 2 Cedar Grove 1 (8 innings) – Group 1 Semifinals

Madison Cieslinski's RBI single in the top of the 8th inning proved to be the difference as Roselle Park avenged a loss to Cedar Grove in last year's state semifinals.  Madison Hummel went the full eight innings to pick up the win.  JSZ has the highlights from Caldwell University: