Immaculata 6 Holy Spirit 5 (11 innings) – Non-Public "B" North Semifinals
Holy Spirit lead the Spartans 5-1 late in the game, but in the bottom of the 7th Mike Golankiewics crushed a three-run homer to tie it up and send us into extra innings. Then in the bottom of the 11th, starting pitcher Nolan Leger, ripped a grounder through the infield for the walk-off Immaculata victory. Highlights available:
Allentown 6 Wall 5 – Central Group 3 Final 
It's not often a defending State Champions is an underdog coming into a Sectional Title game, but third seed Allentown found themselves in this scenario facing top seed and No. 6 in the NJ Top 20 Wall for the Central Group 3 crown. The Red Birds got off to a hot start jumping out to a 4-0 lead in the first. That trend would continue to help them go ahead 6-2 in the fifth. However, the Crimson Knights rallied to come within a run entering the sixth inning. Freshman two sport standout Dan Merkel came into relief already with an RBI in the game to finish with 4 strike outs and help the unranked Red Birds claim another Sectional Title. Watch the highlights now:
Sponsor!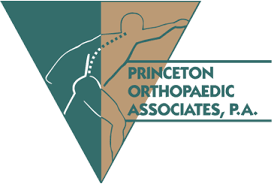 Thank you to Princeton Orthopaedic Associates for sponsoring our Allentown coverage on JSZ!
Notre Dame 4 Red Bank Catholic 2 – Non-Public "A" South Semifinals
Robbie Buecker threw a complete game five-hitter with seven strikeouts and the Irish used a three-run sixth inning to continue its magical run as a #9 seed in the state playoffs.  Jon Michael Rotondo hit a two run homer in the 4th to give the Caseys a 2-0 lead, but Notre Dame rallied in the sixth capped off by a Mike Kane RBI single that gave the Irish the lead . JSZ has highlights and post-game reaction from another big win for Notre Dame: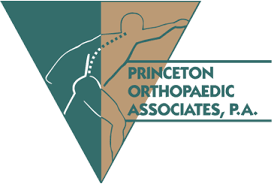 Jersey Sports Zone's coverage of Notre Dame is made possible by Princeton Orthopaedic Associates.  Thanks to Playa Bowls of Red Bank for allowing us to bring you great moments from RBC sports all year long
Westfield – 4 Millburn – 2 | North 2 Group 4 Final 
It's been quite a week for Westfield's Cory Hiltz. On Thursday, Hiltz announced he will play college baseball at Monmouth University, Hiltz then followed up that decision on Friday by tossing a complete game 4 hit gem, leading the Blue Devils to the North 2 Group 4 Championship over MIllburn. Westfield will now advance to the Group 4 Semi-Finals where they will play Ridgewood on Tuesday. Watch Highlights of Westfield vs Millburn on JSZ!
Sponsor Alert!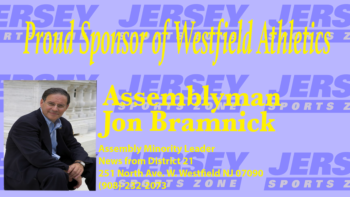 Coverage of Westfield is brought to you by Jon Bramnick. Thanks to this sponsor JSZ can bring you exciting Westfield highlights!
Hunterdon Central 4 Manalapan 0 – Central Group 4 Final
Alex Degen started on the mound for the Red Devils, but it was an unusual day for the senior Kentucky commit. Struggling to control his fastball and curve throughout the first three innings, Degen was forced to change his pitching style. Fortunately for Central, Degen showed that even on his worst day he is still a champion. He pitched 6 shutout innings, while Dan Icaza helped him out offensively at the plate, and the Red Devil took down Manalapan 4-0. Check out highlights now:
Pennsville 8 Glassboro 0 – South Jersey Group 1 Finals
Cody Durham threw a five-hit shutout and seven different Eagles had RBI's in the Eagles South Jersey Group 1 championship win.  SNJ Today's Mike Frankel has the highlights: