Oak Knoll 19 Pingry 4 – Group 1 State Championship
Oak Knoll dominated Big Blue in the Group 1 State Final at Kean University. Katie Duttenhofer and Claire Galvin led in scoring with six goals, while Katie Kelly had nine assists. Check out highlights of this impressive offensive performance now:
Haddonfield 18  Sparta 11 – Group 2 State Championship
The Bulldogs raced out to an 11-5 halftime lead on the way to the school's first-ever girls lacrosse state championship.  JSZ's Jay Cook has the highlights from the Group 2 title game:
Moorestown 7 Summit 6 – Group 3 State Championship
The Quakers scored two goals 33 seconds apart in the second half to take back the lead from the Hilltoppers and used stingy defense to hold on for its 23rd state championship.  Kayla Frank led the attack with a hat trick and Robin Panzarella had two goals and two assists including the game winner.  JSZ has the highlights and post-game reaction from an outstanding game at Kean University: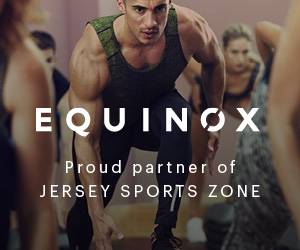 Jersey Sports Zone's coverage of the Summit HIlltoppers is made possible by Equinox of Summit.
Clearview vs. Ridgewood – Group 4 State Championship
After being eliminated in the first round of the Group 4 state playoffs following their Sectional Title win last season, No. 1 Ridgewood bounced back to win their third State Championship in four years against Clearview. The maroons jumped out to a 5-0 lead thanks to Lillie Kloak who would wound up with an early hat trick in the first half, but Clearview countered to cut the lead 8-4 at the break. In the second half the Pioneers would keep it a close game, coming within 3 goals, but Ridgewood led by Marley Scala who scored 4 times would hold on to win 12-9. Watch the highlights now:
Highlights coming soon to JSZ!