A full plate of Saturday high school football playoff games.  We;ve got the headline-grabbing game of the day as Mater Dei Prep stuns DePaul Catholic plus RBC punches their ticket to MetLife Stadium, the RFH-RBR rivalry and Cinnaminson/Manasquan goes down to the wire, and many more games from around New Jersey. The JSZ has a total of 12 Saturday playoff games to go along with our 9 games from Friday night.  Watch our teaser and then scroll below to watch all the action:
Mater Dei Prep 28 DePaul Catholic 23 | Non-Public Group 3 Semifinal
Call it whatever you want, but those in attendance Saturday night in Wayne might say this was the game of the year. Mater Dei Prep's offense did not falter in the fourth quarter as Rob McCoy and Clarence Lewis connected on a 29-yard TD pass with less than two minutes to go. With DePaul at the 2 yard line on the last play, Mater Dei's Tahaj Parland made a leaping deflection to seal the win. JSZ's Jay Cook has all the highlights from this heart pounding last-second thriller:
Red Bank Catholic 27 Pope John 0 | Non-Public Group 3 Semifinal
Red Bank Catholic's defense produced six sacks and an interception and the Caseys O-Line paved the way for three rushing touchdowns to give RBC a spot in the state finals for the first time since 2014.  Billy Guidetti, Steve Cmielewski and Steve Lubischer all scored on the ground and Kevin Bauman caught a 41 yard TD pass to close out the scoring.  It will be an All-Shore Conference championship game when RBC takes on Mater Dei Prep.  JSZ has the highlights from Saturday night football in Red Bank:

A special thanks to Playa Bowls in Red Bank for sponsoring JSZ's coverage of the RBC Caseys
Bergen Catholic 42 Seton Hall Prep 6 | Non-Public Group 4 Quarterfinal
No. 1 in the NJ Top 20 Bergen Catholic picked up its seventh win in a row with a 42-6 victory over Seton Hall Prep in the Non-Public Group 4 Quarterfinals. The Crusaders opened the game with an 88 yard kick off return from Jordan Morant and two touchdowns from Garrett Cody gave them a comfortable lead heading into the second half. University of Nebraska commit Rahmir Johnson added a touchdown along with 129 rushing yards. Bergen Catholic will face Don Bosco in the semifinal round. JSZ's Nery Rodriguez has the highlights: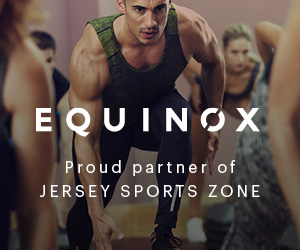 Thank you to Equinox Fitness for sponsoring our Bergen Catholic coverage!
Long Branch 47 Brick Memorial 14 | Central Jersey Group 4 Semifinal
Jermaine Corbett had 23 carries for 314 yards and 5 total TD's to give the Green Wave a spot in the sectional finals for a second straight year.  Brick Memorial took a 14-13 lead with :35 seconds left in the second quarter before Marc Dennis fired a 37 yard TD pass to Niles Montgomery with just one second remaining in the half.  That gave the Green Wave a 20-14 halftime lead and Corbett dominated the third quarter with TD runs of 29, 58 and 39 yards.  JSZ has the highlights from a sensational performance on Saturday afternoon: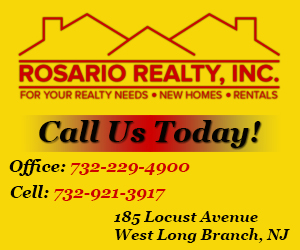 Thanks to Rosario Realty for allowing us to get so many great Long Branch Green Wave highlights all year long!
Rumson-Fair Haven 14 Red Bank Regional 9 | Central Jersey Group 3 Semifinal
Collin Coles threw a pair of touchdown passes and Keegan Woods made a game-clinching interception with 1:12 to go to give the Bulldogs a 6th straight trip to the sectional finals and a rematch with the Somerville Pioneers.  RBR rallied from 14-0 down with a Makai Mickens five-yard TD run and a Nick Ferrogine blocked punt safety, but Woods sealed the win with the pick.  JSZ has the highlights from the Battle of Ridge Road: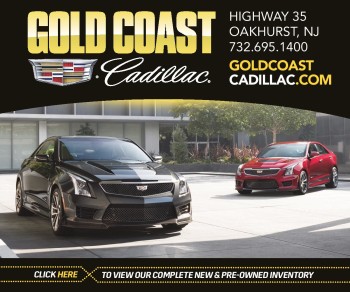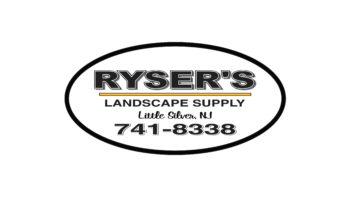 Thanks to Gold Coast Cadillac for sponsoring JSZ's coverage of the Rumson-Fair Haven Bulldogs.  Ryser's Landscape Supply is the reason we can bring you so many great highlights and feature from Red Bank Regional High
Somerville 31 Holmdel 20 | Central Jersey Group 3 Semifinal 
For the second time all season, the Somerville Pioneers trailed their opponent at halftime. The Holmdel Hornets led 14-10 and looked sharp in the first half, but in the second Duke McDuffie lead his team to a comeback victory. Our MMJ Courtney DuPont has the full highlights and post-game for you now:
Phillipsburg 21 Cranford 0 | North 2 Group 4 Sectional Semifinal 
After a slow start in the first quarter, Jack Stagaard and Joe Green came through for the Liners during this sectional semifinal game. Stagaard was 17-24 with 264 yards, two touchdowns, and one interception, while Green had 21 carries for 120 yards and one touchdown. Check out full highlights now:
Sponsor Alert!!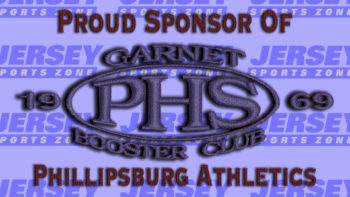 Coverage of Phillipsburg is brought to you by the Garnet Booster Club!
Summit 51 Montville 14 | North 2 Group 3 Semifinal
Max Jackson and Joe Lusardi combined for 403 yards rushing and five scores on the ground as the Hilltoppers dominated on the way to the North 2 Group 3 finals.  Summit will host Rahway next Saturday for the North 2 Group 3 championship.  JSZ has the highlights from Saturday afternoon in Summit: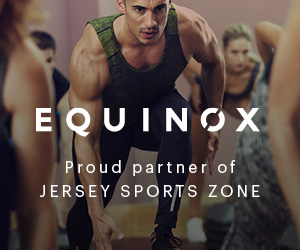 Jersey Sports Zone's coverage of Summit is made possible by Equinox Fitness Clubs.
Piscataway 40 Ridge 13 | North 2 Group 5 Semifinals
Juwon Jackson to yet another win again this season as the Chiefs trounced the Ridge defense for 369 yards on the ground. Piscataway will be at home next weekend when Union City comes to town. JSZ's Bryan DeNovellis has all the highlights:
Manasquan 14 Cinnaminson 7 – Central Jersey Group 2 Semifinals
Canyon Birch's 2-yard TD run with 2:12 to go was the game winner as Manasquan will face top seed Hillside in the Central Jersey Group 2 championship next Saturday.  The game featured two outstanding defensive performances.  JSZ has the highlights from a game that went down to the wire: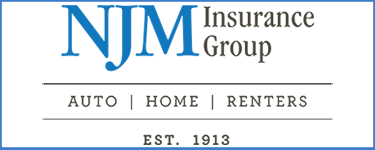 Jersey Sports Zone's coverage of Cinnaminson is made possible by NJM Insurance.
Penns Grove 17 Buena 6 | South Jersey Group 1
Tyreke Brown's nickname really should be "Mr. Do-It-All." Brown was the only Penns Grove player to find paydirt Saturday as the Red Devils advance into the SJG1 tournament. JSZ's Mike Frankel has all the highlights:
Salem 15 Gateway 0 | South Jersey Group 1
Jamael opened the scoring up with a bang Saturday, taking a quarterback-keeper for 80 yards early in the game. Salem's defense also buckled down as they gobbled up five sacks. JSZ's Mike Frankel has all the highlights: