It's sectional semifinal Friday in New Jersey and the Jersey Sports Zone team braves the elements to bring you action all over the state.  We've got Irvington's double-overtime thriller at Randolph, the Lenape/Rancocas Valley rematch, a sensational performance from Brick Township's Jimmy Leblo at Middletown South, a Jean Alvarez outburst against Union and much more.  We'll be posting our highlights throughout the night!
Irvington 20 Randolph 17 | North 2 Group 4 Semifinals 
After trailing Randolph 17-3 at halftime in the North 2 Group 4 Sectional Semifinal, the Irvington Blue Knights came out the other end with a victory. The Knights stepped up offensively in the second half and dominated defensively during both overtimes. Check out full highlights of this exciting game now: 
Union City 46 Union 6 | North 2 Group 5 Semifinals
Union City's Jean Alvarez exploded for a season-high 195 yards along with four touchdowns to pace the Soaring  Eagles with a dominant win at "The Roof" at Roosevelt Stadium. Joel Jimenez and Devin Gonzalez also tallied touchdown in the win. JSZ's Jay Cook has the highlights from Union City:
North Brunswick 30 Edison 21 – Central Jersey Group 5 Semifinals
Myles Bailey ran for 168 yards and three touchdowns (all three scores in the second half) and had a critical interception late in the first half to set up the go ahead field goal as the Raiders reach the sectional finals for the first time since 1979.  JSZ has the highlights from an exciting game at rainy North Brunswick:
Brick Township 42 Middletown South 14 | Central Jersey Group 4 Semifinals
Jimmy Leblo had five touchdowns in the first 15 minutes of the game in a sensational performance as the Green Dragons advance to the Central Jersey Group 4 finals thanks to a dominating effort in Middletown.  Leblo had four TD runs and a TD catch and the Green Dragons defense produced three first-half turnovers to race out to a 35-0 halftime lead.  JSZ has the highlights from the Leblo Show on a rainy night in Monmouth County: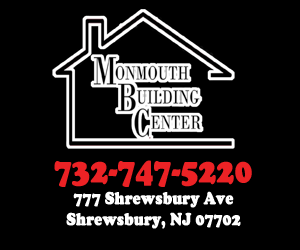 Jersey Sports Zone's coverage of Middletown South is made possible by Monmouth Building Center in Shrewsbury
Rancocas Valley 28 Lenape 7 | South Jersey Group 5 Semifinal
One of the biggest rivalries in Burlington County saw the intensity dialed up even more as Lenape and Rancocas Valley squared up in a rematch of last year's State Final. After falling in the game last year to Lenape, the Red Devils scored early thanks to quarterback Bryce Mangene and receiver Danny Kondras. Kondras would have three touchdowns in the semifinal as Rancocas Valley sits in the same position as last year with a chance to win the South Jersey Group 5 Championship. JSZ's Nery Rodriguez has the highlights:
Rutherford 26 Mountain Lakes 21 – North 2 Group 2 Semifinals
Abellany Mendez had three TD runs and a jump pass TD to account for all of the Bulldogs offense as the top seed raced out to a 26-0 lead and held off a fierce comeback attempt by the herd.  JSZ has the highlights and Madison Bess has post-game reaction from Rutherford:
Haddonfield 28 Pleasantville 6 | South Jersey Group 2 Semifinals
The Haddons roared in the second half behind Davis Smith's touchdown grab and a pick-six to lock up a win in the South Jersey Group 2 semifinals. Haddonfield is going back to the sectional title game for a second year in a row. JSZ's Mike Frankel has the highlights:
Sponsor Shoutout!
Thanks to NJM Insurance, Jersey Sports Zone is able to bring you great highlights of Haddonfield football.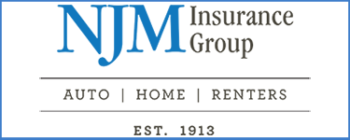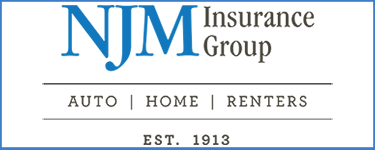 Woodrow Wilson 42 Delsea 14 | South Jersey Group 3 Semifinals
Following two tough losses to Delsea in the last year, Woodrow Wilson turned back around Friday and returned the favor. The Tigers exploded for a six-touchdown performance behind the wheels of Muheem McCargo as they advance through the South Jersey bracket. JSZ's Mike Frankel has all the highlights, courtesy of SNJ Today:
Sponsor Shoutout!
Jersey Sports Zone's coverage of the Delsea Crusaders is proudly brought to you by NJM Insurance.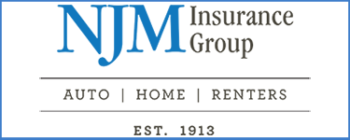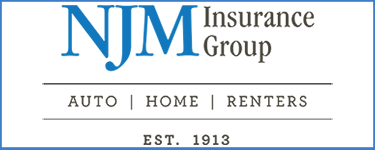 Shabazz 49 Cedar Grove 6 | North 2 Group 1 Semifinals
The Shabazz defense produced a safety and two touchdowns in the first half as the Bulldogs avenged a 22-19 regular season defeat against Cedar Grove to advance to the North 2 Group 1 championship.  Shabazz will host Hasbrouck Heights next week in the championship game.  JSZ has the highlights from Newark: