It's championship Friday on JSZ!  Six sectional titles were handed out across the state and Jersey Sports Zone has highlights from every one of them. Coming up this weekend, we'll have more sectional title action from Saturday as well as the Non-Public Group 4 semifinals featuring Bosco/Bergen and St. Peter's/St. Joe-Montvale.  We'll wrap things up on Sunday with three more sectional championship games that were postponed due to weather.  Click below to watch our teaser for our Friday night coverage and scroll below to watch all the highlights:
Long Branch 21 Brick Township 14 | Central Jersey Group 4 Championship
Jermaine Corbett had a 77-yard TD run on the second play from scrimmage and lineman Kevin Cerruti had a three-yard INT return for a TD off an Imir Durant tip in the opening minute of the third quarter that gave the Green Wave the lead for good as coach Dan George's team won their second consecutive sectional title.  Brick Township tied the game at 7 after an Anthony Prato 24-yard TD pass to Cole Groschel in the second quarter.  Cerruti's defensive TD gave Long Branch a 14-7 lead and Marc Dennis added a one-yard TD run to extend the lead to 21-7.  Brick Township cut the deficit to 21-14 late in the third quarter on a Jim Leblo three-yard TD run, but Long Branch's defense was able to stand tall in the final 12 minutes.  JSZ has highlights and post-game reaction from Long Branch:
Sponsor Shout Out!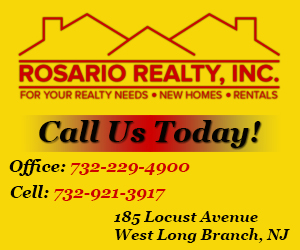 Thank you Rosario Realty for sponsoring JSZ's coverage of Long Branch all year long!  Rosario Realty is the reason JSZ was able to capture this special moment for Long Branch High School
Wayne Hills 20 Old Tappan 13 | North 1 Group 4 Championship
It's not often you see a defending champion be considered an underdog, but in Friday night's North 1, Group 4 Sectional Final this was the case when second seed Old Tappan faced off with top seeded Wayne Hills. The Patriots after trailing by a touchdown at halftime rallied back to score twice thanks to running back Michael Joyce who would finish with 181 rushing yards and a touchdown. Late in the fourth with a 20-13 lead a sack from Gabe Dellechiaie secured the victory for the 10 time Champions. JSZ's Nery Rodriguez has the call:
Kittatinny 28 Newton 19 | North 1 Group 2 Championship 
The Kittatinny Cougars rolled behind the fantastic play of junior tailback Jacob Mafaro (134 yards, 3 TD) as they plowed through Newton to capture their first state sectional football championship in school history. JSZ has the highlights from Newton:
Willingboro 22 Paulsboro 14 | Central Jersey Group 1 Championship
The Chimeras fell behind 6-0 early in the first quarter but rolled off 22 unanswered points on the way to its first sectional title in 33 years.  Quarterback Ah Shaun Davis was 16 of 22 for 198 yards and a TD pass.  Chris Long had 10 catches for 112 yards, a TD catch and a 2-point conversion.  JSZ has the highlights from Moorestown High:
Haddonfield 23 Camden 12 | South Jersey Group 2 Championship 
Haddonfield did not disappoint hundreds inside their jam packed stadium Friday night as the Bulldogs played stingy defense and scored on big plays to capture their second-straight South Jersey Group 2 title with a 23-12 win over Camden. Haddonfield's Johnny Foley had a standout performance in the win. JSZ's Mike Frankel has the highlights:
Sponsor Shoutout!
Thanks to great sponsors like NJM Insurance, Jersey Sports Zone was able to bring you top-notch highlights of this South Jersey football clash.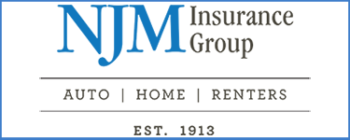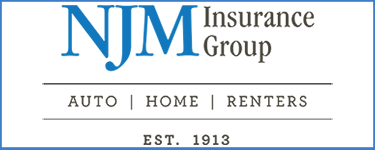 Shawnee 17 Clearview 14 (2OT) | South Jersey Group 4 Championship
Joe Dalsey walked away from Shawnee's second consecutive South Jersey Group 4 championship win as the hero after finding the endzone twice on touchdown runs and also kicking a field goal in double overtime. Shawnee's story throughout the season was interesting — they finished only 2-6, yet came back and played impeccable football downs the stretch.  JSZ's Mike Frankel has all the highlights and post-game reaction: