It's the final weekend of regular season football in New Jersey and JSZ has extended coverage.  With the impending Nor'Easter moving games to Friday afternoon, we have 15 games of action.  Check back in for Bergen Catholic's emphatic win over DePaul, a Middletown South upset of RFH, plus Ramapo and Hillside closing out perfect regular seasons, a controversial TD in Notre Dame's win over Trenton plus much more!  Watch our Friday Highlights Teaser than scroll down to watch all the action!
Bergen Catholic 42 DePaul 7
Nebraska-commit Rahmir Johnson rushed for 261 yards and two scores and Garrett Cody hauled in three touchdown passes as Bergen Catholic rolled to a dominant win against DePaul. It's the second week in a row the Crusaders have scored 42 points, and they seem to have found a groove as the Non-Public Group 4 playoffs soon begin. JSZ's Jay Cook has the highlights from Wayne:
Sponsor Shoutout!
Without our great sponsors, Jersey Sports Zone wouldn't be able to bring great highlights like this game between Bergen Catholic and DePaul. Thanks to Equinox Fitness, we can! We appreciate their sponsoring of all Bergen Catholic athletics.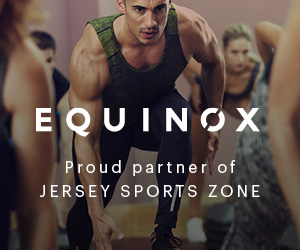 Middletown South 14 Rumson-Fair Haven 7
Trevor Brey had a pair of 1-yard TD runs and the Middletown South defense produced two fourth-quarter interceptions to seal an upset win.  Both teams close out the regular season with 6-2 records and will be home next week for the playoffs.  JSZ has the highlights and post-game reaction from the Swamp:
Sponsor Shout Outs!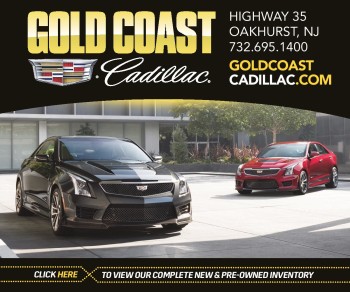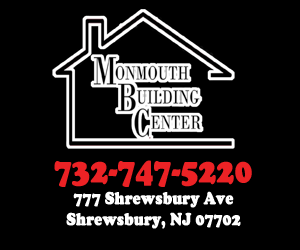 Thanks to Gold Coast Cadillac for sponsoring JSZ's coverage of Rumson-Fair Haven and Monmouth Building Center was the reason we were there for Middletown South's big win to close out the regular season!
Notre Dame 21 Trenton 7
After losing their opener to Allentown, Notre Dame went on to win the rest of their games to finish the year 7-1. In their latest victory the Irish took down Trenton 21-7 to be Co-Champions of the WJFL Capitol Division along with the Tornadoes. Late in the fourth Trenton down by a single possession thought they came up with an interception but Notre Dame running back Ricky "Pop" Spruill also caught the ball resulting in a touchdown to put the game out of reach. JSZ's Nery Rodriguez has the highlights: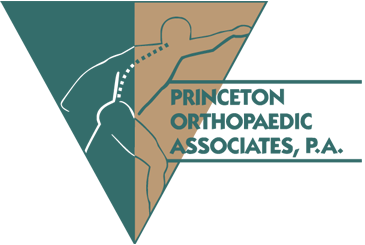 Thank you to Princeton Orthopaedic Associates for sponsoring both our Notre Dame and Trenton coverage!
Nottingham 26 Allentown 24
In their regular season finale Nottingham bounces back from a home loss to Notre Dame last week to defeat Allentown 26-24. Dionte Nicholson and Marc Kauffman were able to not only make plays on offense, but on defense as well including a sack from Nicholson late in the fourth that would lead to the game ending bat down by the North Stars. JSZ's Nery Rodriguez has the highlights: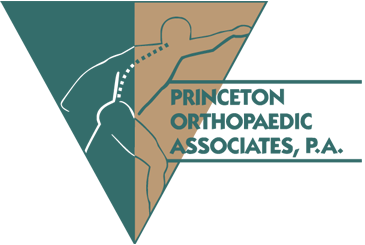 Thank you to Princeton Orthopaedic Associates for our coverage of Nottingham and Allentown. We look forward to bringing you more North Star and Red Birds highlights all year long!
Ramapo 42 Randolph 0 
AJ Wingfield had 259 yards of total offense and threw two TD passes to Isaiah Savitt as well as running for another score as the Green Raiders made a major statement in a battle of unbeatens.  JSZ has the highlights of the North Jersey showdown:
Hillside 39 Cranford 10 | Hillside Finishes Regular Season Undefeated 
Hillside defeated a group 4 school for the first time in school history today. Ugwu, Nicolas-Paul, Willis, and Biggins all contributed to the win with their star QB Gavin Melendez throwing for ever 250 yards. Head Coach of Rutgers Football, Chris Ash, was there to see some of the action. Check out full highlights now brought to you by our MMJ Courtney DuPont:
Somerville 58 Cranford 10 | Somerville Undefeated Regular Season
Jalahn Dabney did his thing today. He had 237 passing yards, 157 rushing yards, ran in 2 touchdowns and threw 4 more. What more can you ask for from a quarterback? Check out highlights of the man who does it all now:
Pope John 30 Seton Hall Prep 20
Quarterback Niko Hroncich went wild with four touchdown as Pope John captured their first win of the 2018 season. Hroncich and the Lions went on a 22-3 run in the second half fueled by three touchdowns from the signal-caller. JSZ's Jay Cook has the highlights from West Orange:
Newark Central 42 Montclair Immaculate 15
Syfee Campbell had three touchdowns and Mohammad Kamara had an amazing three-play sequence that featured a QB pressure, an interception followed by a 52 yard TD catch as the Blue Devils wrapped up the regular season with their fourth win of the season.  Watch JSZ's highlights from Codey Field in Montclair:
Toms River North 31 Southern Regional 21
Jarrod Pruitt had three touchdown runs including a pair in the fourth quarter as the Mariners broke a 14-14 tie with 17 points in the final 12 minutes.  Ray Carlson had a key interception in the opening minute of the fourth quarter to help TRN reach the 6-2 mark.  JSZ has the highlights of the regular season finale in Ocean County: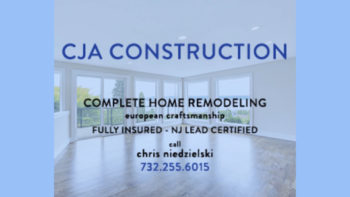 Thanks to CJA Construction for sponsoring JSZ's coverage of Toms River North all year long.
Holmdel 31 Raritan 0
The Hornets stung quickly and often Friday night, scoring on special teams as well as moving the ball up and down the field, en route to a 31-0 win over crosstown rival Raritan. Holmdel running back Dean Gallo had a rushing touchdown and a 90-yard kickoff return touchdown in the effort. JSZ's Bryan DeNovellis has the highlights from Hazlet:
Sponsor Shoutout!
Jersey Sports Zone's coverage of all Holmdel and Raritan is brought to you by BCB Bayshore with a headquarters on Laurel Avenue in Holmdel.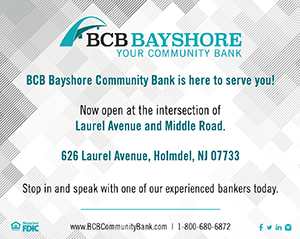 Freehold Boro 42 Howell 7
Sha'Kim Shuler had four touchdown runs and two TD passes as the Colonials close out the regular season with a dominating performance at home.  JSZ has the highlights of the Shore Conference finale for playoff bound Freehold Boro: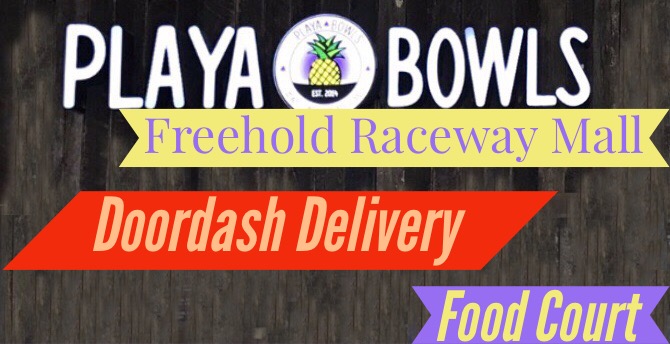 Jersey Sports Zone's coverage of Freehold Boro is sponsored by Playa Bowls in the Freehold Raceway Mall
Williamstown 14 St. Augustine Prep 7
The Braves continued their dominant ways under rainfall Friday night as Williamstown captured an undefeated regular season and the WJFL's American Division title. JSZ's Mike Frankel is on the call:
St.  Joseph (Hamm.) 28 Holy Spirit 14
The Wildcats overcame a 14-0 first quarter deficit and scored 28 unanswered points to again put South Jersey on notice thanks to their explosive play, Junior tailback Jada Byers rushed for a remarkable 266 yards and a pair of scores in the win, including a potential JSZ Week 8 Top Play nominee. JSZ's Mike Frankel has the highlights:
Pennington 41 Point Pleasant Beach 14
Brandon West threw for 239 yards and 4 TD passes to lead the Red Raiders to their 6th win of the season.  JSZ has the highlights of Pennington at Point Pleasant Beach from Friday night on the Jersey Shore: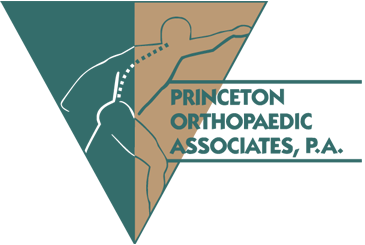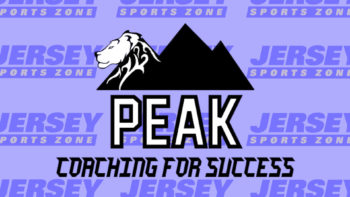 Thanks to Princeton Orthopaedic Associates (Pennington) and Peak Coaching for Success (Point Pleasant Beach) for sponsoring JSZ's coverage for the 2018-19 school year