Linden – 70 Patrick School – 57
The Tigers have found their stride.. Linden successfully defended their home court Monday night with a 70-57 win over a red hot Patrick School team that just defeated USA No. 9 St. Benedict's Prep on Saturday. Linden Point Guard Tavon Jones scored 35 points and grabbed 14 rebounds in a remarkable performance by the senior. For Jones, it was his 7th time this season going over the 30 point mark. Watch Highlights of the Tigers and Celtics below!
Camden 66 Eastern 60 – Boys
The Panthers rally from a 4th quarter deficit with a 12-2 run to score a big road win at Eastern.  Ethan Tarte tied the game with a three-pointer and Nasir Hinson made a steal and layup to give The High a 62-60 lead.  Corey Greer led the Panthers with 19 points.  Matt Cotton had 17 for Eastern.   Watch the highlights from an exciting fourth quarter:
Barnegat 57 Middletown South 47 – Shore Conference Boys Tournament first round
Carson Francisco scored 16 of his 22 points in the second half as the Bengals get their first ever win in the Shore Conference Tournament by beating the Eagles for the second time this season.   Barnegat went 14 of 18 from the free throw line which proved to be the difference.  The #16 seed will now travel to top seed Ranney this Thursday.   Watch the highlights of the Bengals historic win: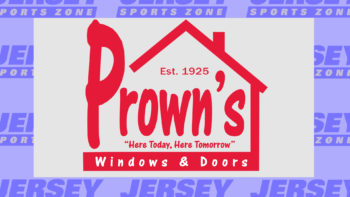 JSZ"s coverage of Barnegat Basketball is made possible by BSR Physical Therapy.   Thanks to Prown's Windows & Doors in Middletown for making it possible to bring you Middletown South highlights all year long.
Colts Neck 66 Southern Regional 47 – Shore Conference Boys 1st Round
Danny Gaines had 23 points as the Cougars built an early lead and cruised to a convincing first round win at home over the Rams.  The 6th seeded Cougars advance and will host #11 Point Pleasant Beach in round two.  JSZ has highlights from the Cougars Den: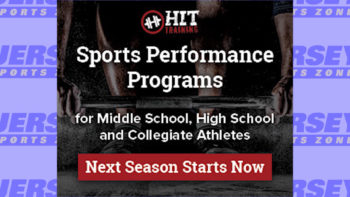 Jersey Sports Zone's coverage of Colts Neck is made possible by Hit Training
Toms River East 37 Trinity Hall 34 – Shore Conference Girls Tournament 1st Round
Kamryn Lister scored 13 as Toms River East overcame a 9-2 first quarter deficit to pull out a home win .  The #16 seed will face top seed Saint John Vianney in Round Two of the SCT.  JSZ has the highlights from Toms River: