Roselle Catholic – 75 Ranney School – 49
LSU Bound Naz Reid posted a double-double 14 points, 10 rebounds, and scored the 1,000th point of his high school career on Wednesday night at The Jersey Shore Challenge. Ithiel Horton led No. 1 Roselle Catholic with 19 points, and Kahlil Whitney added 17 as the top ranked Lions came away with a 75-49 win over The Ranney School, who was without starters Scottie Lewis (ankle) and Alex Klatsky (concussion). Watch Highlights of Roselle Catholic vs Ranney below!
Rumson-Fair Haven 47 Red Bank Catholic 42
Sophomore Phillip Wheeler scored 11 points highlighted by a pair of thunderous dunks as RFH improved to 14-1 on the season.  Six RFH players scored at least six points.  RBC was led by Charlie Gordinier's 11.  JSZ has the highlights from Brookdale Community College at the Jersey Shore Challenge:


Jersey Sports Zone's coverage of Red Bank Catholic is made possible by Playa Bowls of Red Bank.  ServPro of Eatontown/Long Branch is the reason we can bring you great RFH action all year long.
Roselle Catholic 52 Rumson-Fair Haven 46 – Girls
Taniya Hanner had 20 points and 11 rebounds to pace Roselle Catholic to a 52-46 upset win over #13 Rumson-Fair Haven at the Jersey Shore Challenge at Brookdale Community College.  The Lions raced out to a 31-19 lead and got the state's leading scorer, Tori Hyduke, in foul trouble with three fouls in the first half.  But Hyduke would get going by scoring all 12 of RFH's points in the third quarter.  The Bulldogs got within three points in the fourth quarter but were never able to pull even.  Watch the highlights of the start of a big day for Roselle Catholic in Lincroft:

Jersey Sports Zone's coverage of Rumson-Fair Haven is made possible by ServPro of Eatontown/Long Branch
South River 61 Dunellen 37 – Girls
Wednesday's Greater Middlesex Conference matchup between Dunellen and South River was headlined by the impressive play of Ashley Fisher who scored 20 points and 16 rebounds. She helped South River take a 15 point lead going into halftime. Fisher wasn't alone though her counterpart Tara Beachum put on a dazzling 16 point performance as the duo helped lead South River to a 61-37 victory over the Destroyers.  Rams are now 12-6 on the year and are sitting in the three spot of the standings for their conference. Watch the highlights now:


Thank you to Campozino Restaurant for sponsoring our South River coverage!
Barnegat 58 Middletown South 49
Alex Grogan led a balanced Barnegat scoring attack with 14 points and the Bengals used a 19-8 fourth quarter to score a quality road win.  Cam Lenhard led all scorers with 15 points and his hot streak from three-point land in the third quarter helped Middletown South build a four-point advantage.   Carson Francisco scored 13, Sean Morris added 10 and Mike Revello had 9 including a critical three-pointer in the final two minutes.  Barnegat has now won 11 of its last 13 games and stands at 12-5 on the season.  JSZ has highlights from a great back and forth game in Middletown: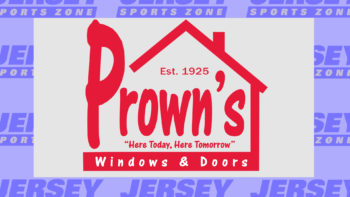 Thanks to Prown's Windows & Doors in Middletown for allowing us to bring you great coverage of Middletown South sports all year long.  JSZ's coverage of Barnegat Basketball is made possible by BSR Physical Therapy
Carson Francisco wins this week's JSZ Shore Boys Game Ball!
Following the Bengals road win at Middletown South, we presented Carson Francisco with this week's Monmouth Building Center Game Ball.  Thanks to everyone in Barnegat for voting!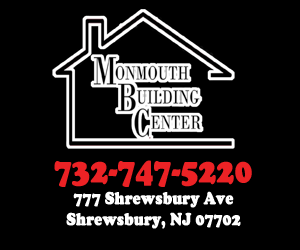 to
Monmouth Building Center has been supporting athletes on the Jersey Shore for the past four years.  Coming up on Friday, we'll present a Monmouth Building Center Game Ball to Colts Neck's Camryn Foltz.