Week 5 brings another great slate of games and our cameras were all over the Garden State to bring you all of the action. Check back all throughout the night as the highlights and interviews come in!
---
St. Augustine 17 Williamstown 16 (OT)
In a defensive battle, the Hermits stopped the Braves on a two-point conversion attempt in overtime to win a thriller. Brandon Bispo kicked a field goal for St. Augustine late in regulation to force OT. From there, Franklin Simms scored a touchdown for the Hermits before Turner Inge scored a TD for Williamstown to set the stage for an unforgettable ending.
JSZ's Mike Frankel has the highlights and reaction:
---
Irvington 12 Union City 7
Irvington has proved time and time again in 2020 that they own one of the best defensive units across the entire Garden State. The Blue Knights proved that once again Friday in a hard-fought win over SFC Liberty Red divisional foe Union City. Nebraska-commit Mikai Gbayor led the unit with a dominant effort behind touchdowns from Al-Jay Henderson and Al-Muhaymin Lockhart.
JSZ's Jay Cook has the highlights from "The Roof":
---
Old Bridge 22 South Brunswick 18
Old Bridge bounced back from a crushing loss to Wayne Hills with a thrilling 22-18 victory over South Brunswick to snap the Vikings undefeated streak in 2020. The Knights took a 15-0 lead in the second quarter before South retaliated with 18 unanswered points. In the fourth, following a pass interference call that would put them in the red zone, Old Bridge capitalized on an eight yard touchdown from Lawrence Hunter for the game's go ahead score. Hunter finished with three touchdowns.
JSZ's Nery Rodriguez has the highlights: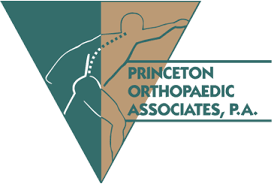 Thank you to Princeton Orthopaedic Associates for sponsoring our South Brunswick coverage.
---
Lenape 10 Shawnee 3
The Indians survive a late scare from the Renegades to pick up the win in this crosstown rivalry and stay unbeaten in 2020. Shawnee's defense came up with multiple stops to stay in the game before a blocked field goal sparked a furious comeback bid in the fourth quarter. Tyler Davis scored the lone touchdown for Lenape in what proved to be a defensive battle throughout the night.
JSZ's James Mooney has the highlights from Medford:
Coverage of Shawnee is brought to you by Cooper University Health Care.
---
Wall 21 Manasquan 0
Logan Peters fired a 41-yard TD pass to Rocco Palmieri and the Crimson Knights added two ground TD's in the second half on the way to a third straight shutout in 2020. Wall moves to a perfect 4-0 after missing last week due to Manalapan's shutdown due to COVID-19. JSZ's Rich Chrampanis has the Shore Conference highlights:
---
Middletown South 28 Middletown North 9
Matt Mauro had two touchdowns including a 55-yard punt return and Nicholas Altilio ran for 114 yards and a score as the Eagles made it four straight over their crosstown rivals. The Lions had a 9-7 halftime lead before South came out and controlled the second half outscoring North 21-0.
JSZ's Rich Chrampanis has the highlights from the Swamp:
---
Union 34 Elizabeth 0
The Fighting Farmers harvest a goose egg as they route the Minute Men 34-0 and improve to 3-2. The Igbinosun brothers caused havoc all game as Desmond had a 37 yard touchdown run in the second quarter and Davison scored on an 80 yard interception return. Diante Wilson, Trent Hutchins and Shawn Smith also had rushing touchdowns in the win. JSZ's Kenneth Bradley has the highlights from Union: