Don Bosco Prep – 61 Bergen Catholic – 59
A buzzer beating three-pointer by Bergen Catholic's Matt Zona decided the first matchup between these two rivals earlier this season, and the 2nd meeting would go down to the wire once again. This time, Don Bosco Prep was able to avenge that loss and come away with a 61-59 win at home. Ron Harper Jr. battled the flu and scored 14 of his 16 points in a sensational 2nd half performance for the Ironmen. Marcellus Earlington added 15 in the win. Watch Highlights of Bosco – Bergen below!
Jersey Sports Zone's coverage of Bergen Catholic is brought to you by Equinox Fitness Clubs.  Equinox is the reason we can bring you great Crusaders highlights and features all year long
No. 1 Roselle Catholic 70 No. 11 Linden 55
After an exciting 69-67 game against No. 5 Patrick School, No. 1 ranked Roselle Catholic and LSU commit Naz Reid were back in action Tuesday night to take on No. 11 Linden. The Lions were able to outscore Linden 20-7 in the opening quarter. In the second Roselle Catholic was unstoppable, playing good defense and rocking the rim to take a 42-26 lead at half time. RC would go on to winch match up  70-55 thanks to Khalil Whitney and Colby Rogers who both scored 13 points. JSZ's Nery Rodriguez has the call:
Gill St. Bernards 97  Immaculata 62 
Needless to say, the Immaculata Spartans were the underdogs in this matchup, seeing as the Gill St. Bernard's Knight came into tonight 15-3. However, in the first period, the Spartans gave the Knights some trouble thanks to the offensive stylings of senior forward, Stephen Dwyer. In fact, the first quarter the score was only 22-15 Knights. Fortunately for Gill St. Bernard's Alex Schachne was electric from the three point line contributing 27 points (6 3FGs), and Paul Mulcahy tacked on 22 more for the Knights 97-62 win over the Spartans. Full highlights now available: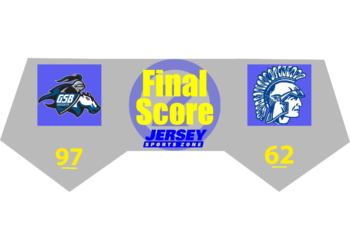 Bridgewater-Raritan 59  Hillsborough 45
Crosstown rivals, the Hillsborough Raiders and the Bridgewater-Rartian Panthers met tonight for an aggressive game between two long-term rivals. In the first, the Raiders tied the game up thanks to an offensive push by star guard Elissa Nsenkyire, but in the second half Jordyn Hawthorne, and last week's game ball winner, Teresa Wolak, went off and each score 14 points for the Panthers. Bridgewater took this one 59-45, full highlights now: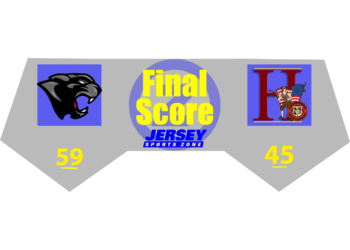 Sponsor Alert!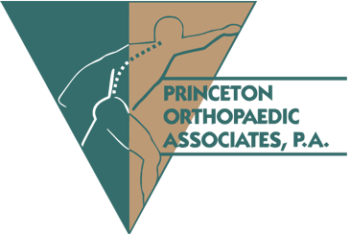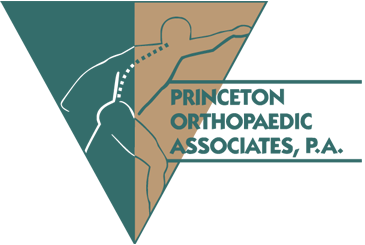 Coverage of Bridgewater-Raritan and Hillsborough is brought to you by Princeton Orthopaedic Associates. Thanks to Princeton Ortho JSZ can bring you the best Raider and Panther highlights all year long!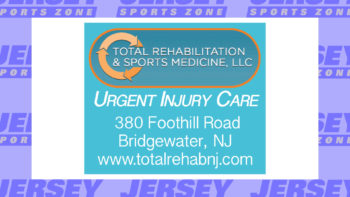 Coverage of Bridgewater-Raritan is brought to you by Urgent Injury Care. Thanks to Urgent Care, Jersey Sports Zone will bring you the best of Panther athletics all season long!
Camden 61 Camden Catholic 55
Corey Greer hit the 1000 point mark in his career to lead Camden to a road win against rival Camden Catholic.  SNJ Today's Mike Frankel has the highlights:
Glassboro 83 Gloucester 36
Kyree Myers scored 17 points to lead four players in double digits as Glassboro improved to 15-3 on the season.  SNJ Today's Mike Frankel has the highlights from South Jersey: