(4) Monroe 11 (5) Hightstown 10 – Girls Group 4 Quarterfinals 
For the second year in a row two time defending Greater Middlesex Conference Tournament Champions Monroe found themselves in a position to make school history in the Group 4 Quarterfinals. After falling short in the game a season ago the Falcons switched up the scenario and beat fifth seed Hightstown 11-10 to advance to the semifinals for the very first time. Monroe got ahead early thanks to Paige Gandy, who found net six times and were able to stay there thanks to a hat trick from Liz Skobelev. The Rams did not go down easy, they countered throughout the game all the way down to the final seconds, just running out of time at the end. Watch the highlights and the postgame interview with Paige Gandy:
Sponsor!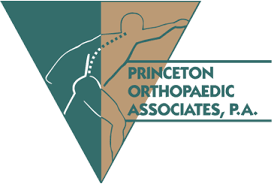 Thanks to Princeton Orthpaedic Associates for sponsoring our Monroe and Hightstown coverage on JSZ!