The opening round of the state playoffs continues and JSZ has highlights from around the state:
Montclair Immaculate – 65 Patrick School – 63 | Non-Public B North First Round
Syracuse bound Jalen Carey scored 15 points and hit 2 free throws with 0.8 left in regulation, as Montclair Immaculate took down the defending TOC Champion Celtics of The Patrick School 65-63 in one of the biggest wins in program history. The Lions will now advance to to the Qtr-Finals of the Non-Public B-North Bracket where they will take on Hudson Catholic on Thursday Night. Justin Winston added 23 points for Immaculate and Valdir Manuel poured in 27 for the Celtics in the loss.
(1) Colts Neck 74 (16) Monroe 66 (OT) – Central Jersey Group 4 Boys First Round
Rob Hill scored five of his 17 points in overtime as the Cougars survived a scare from the #16 seed.  Monroe's Luke Patel tracked down a rebound and drained a buzzer-beating three-pointer to force overtime, but the Cougars would take over in the extra four minutes.  Ben Bosland led Colts Neck with 21 points and helped bring the Cougars back from a five-point halftime deficit.  Colts Neck will face #9 seed Middletown South in the quarterfinals.  Watch the highlights of an exciting game in the opening round: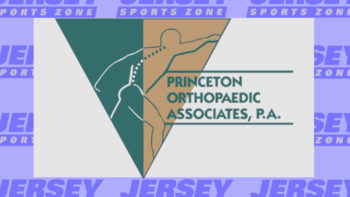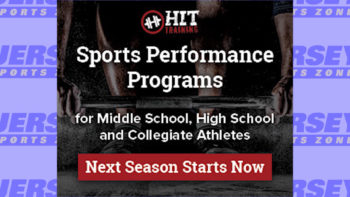 A special thanks to Princeton Orthopaedic for making our Monroe Falcons coverage possible.  Hit Training sponsors Jersey Sports Zone's coverage of Colts Neck High.
(2) Ranney 84 (15) Wardlaw-Hartridge 31 – Non-Public "B South Boys First Round
The Panthers raced out to a 19-0 lead to start the game on the way to an easy win to start the state playoffs.  Bryan Antoine led the way with 18 and Chris Autino added 16.  Watch the highlights from Tinton Falls:
(11) Ridge 74 (6) North Hunterdon 63 – North 2 Group 4 Boys First Round
Upset alert! The Ridge Red Devils take down the 6th seed tonight in the North 2 Group 4 Tournament. The Red Devils took the lead in the first quarter and held on till the end. Jeremy McCavera has himself a day for the Red Devils scoring 29 points. Check out his outstanding effort and more from this exciting game now:
(7) Phillipsburg 74 (10) Dickinson 66 – North 2 Group 4 Boys First Round
At halftime, Phillipsburg lead the Rams 27-17, but in the second half, Dickinson came back swinging. but the Stateliners got 28 points down low from Chris Mann and Richie Managault dropped six three-pointers. Check out full highlights now:
Sponsor Alert!!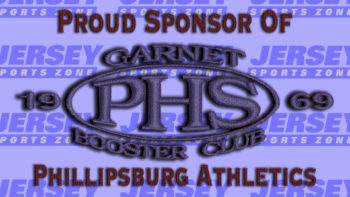 JSZ's coverage of Phillipsburg is brought to you by the Garnet Booster Club. Thanks to the Garnet Booster Club, you will see the best of P-Burg athletics right here on jerseysportszone.com all season long!
(9) Barnegat (8) Middle Township 45 – South Jersey Group 2 Boys First Round
The Bengals rallied from 6 points down at the end of three quarters to advance in the South Jersey Group 2 bracket where top seed Cinnaminson awaits.  Mike Revello had 18 to lead the Barnegat with fellow seniors Carson Francisco scoring 15 and Alex Grogan adding 13.  SNJ Today's Mike Frankel has the highlights from Cape May:

Jersey Sports Zone's coverage of Barnegat basketball is made possible by BSR Physical Therapy
(6) Middletown South 58 (11) Edison 46 – Central Jersey Group 4 Girls First Round
The Eagles overcame a 29-22 halftime deficit with a huge second half to advance in Central Jersey Group 4.  Isla Brennan led Middletown South with 19 points and will face Colts Neck in the quarterfinals.  Watch the highlights from Middletown South's 12th win of the year: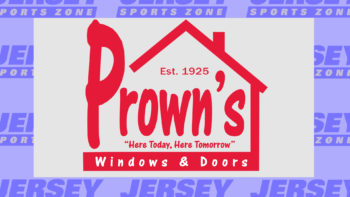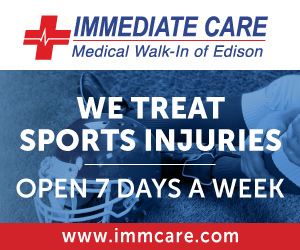 Jersey Sports Zone's coverage of Middletown South is made possible by Prown's Windows & Doors.  Immediate Care Medical Walk-In of Edison is the reason we can bring you great coverage of Edison High all year long