Woodbridge Township 3 Marlboro 2 – NJSIAA Ice Hockey Public "A" Tournament Semifinal
TJ Evan scored two goals in the span of 12 seconds in the final minute of the game to force overtime and Travis Beni delivered the game-winner in overtime as Woodbridge completed an incredible comeback to reach the Public "A" State Championship.  JSZ's Courtney Dupont has the highlights from Mennen Arena:
Sponsor Alert!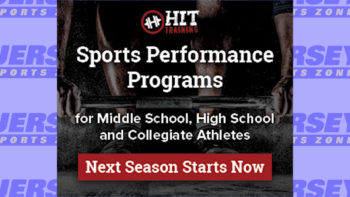 Coverage of Marlboro is brought to you by Hit Training. Thanks to our friends at Hit Training, JSZ will bring you the best of Mustang athletics all season long!
Northern Highlands – 6 Princeton – 1 | NJSIAA Public-B Semi-Finals
Jin Lee scored 3 goals and added 2 assists as 2nd seeded Northern Highlands put on a show at Mennen Arena, getting a 6-1 win over Princeton. The Highlanders advance to the Public-B State Championship game at The Prudential Center on Monday, where they will take the No. 1 seed, Randolph High School. Watch Highlights and post game from Northern Highlands vs Princeton below!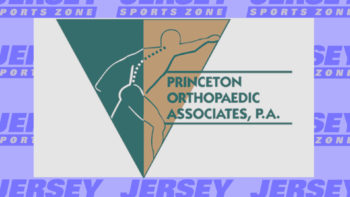 A special thanks to Princeton Orthopaedic Associates for sponsoring our coverage of Princeton High School!
Randolph 5 Livingston 0 – NJSIAA Ice Hockey Public "B" Tournament Semifinal
Randolph with another dominated performance. Team captain, Will Zimmer scores two early and helps with the 5-0 victory. The Rams are moving on to the the Public B final at The Rock where they will face the winner of Northern Highlands and Princeton. Check out full highlights now:
Summit 2 Glen Rock 0 – NJSIAA Public "C" State Semifinals
Charlie Collins power-play goal early in the second period was the difference as the Hilltoppers played intense defensive hockey for 45 minutes to earn a spot in the Public C state championship.  Nikita Pryymark had 16 saves for the shutout.  JSZ has the highlights from Codey Arena:
Jersey Sports Zone's coverage of Summit is made possible thanks to Equinox Fitness Clubs
Chatham 6 Wall 1 – NJSIAA Public "C" Semifinals
Alex Laferriere, David Andreychuk and Thomas Winter scored two goals each to lead the Cougars to the state finals for the first time since 2013.  Laferriere opened the scoring and then set up Andreychuk on a two on one to give Chatham a 2-0 lead after one.  Wilson scored two goals in the span of 1:12 early in the second period and the Cougars never looked back.  Watch the highlights of Chatham's semifinal win at Codey Arena: