Jersey Sports Zone cameras were once again around the state capturing great holiday hoops action.
WOBM Christmas Classic
Manasquan 63 Middletown South 55
Brad McCabe had 25 points and Ryan Flanigan added a dozen as the Warriors were able to hold off a fourth quarter surge from the Eagles in the quarterfinals of the WOBM Christmas Classic.  Manasquan had a 21 point lead in the first half, but the Eagles battled back.  Middletown South would get as close as three at 52-49 after a David Gervase free throw, but the Warriors never gave up the lead making 11 free throws in the fourth quarter.  The 2nd seed takes on #3 Red Bank Catholic in the semifinals on Thursday.  JSZ has highlights from Toms River:
Marlboro 66 Brick Memorial 42
Justin Marcus led four Marlboro players in double digits with 17 points as the #4 seed wins the Mustangs vs. Mustangs matchup in Toms River.  Marlboro used a 22-2 second quarter to blow the game open.  Dylan Kaufman, Alex Ratner and Brian Levine all had 10 points in the win.  JSZ has the highlights of Marlboro's third win of the season:
Playaz Basketball Club Jingle Bells Jubilee
Teaneck – 97 Paterson EastSide – 69
Senior Point Guard Ja'Quaye James electrified the crowd in Paterson, scoring 34 points for Teaneck as the Highwaymen went on to a 97-69 win over Eastside. The 34 points leaves James just 51 shy of 2,000 for his career. Nadame Tucker scored 18, and Aaron Sanchez added 17 for Teaneck. The Highwaymen now advance to take on Hackensack in the Jubilee semi-finals. Watch Highlights of Teaneck vs Eastside below!
Ramapo- 64 Rutgers Prep 49
No. 15 Rutgers Prep came into Tuesday's match up against Ramapo undefeated and a clear favorite, but the Argonauts couldn't slow down the duo of K.C. Hunt and John Whooley.  Hunt had 26 points and 15 rebounds and Whooley added a career high 20 points in the Raiders 64-49 win at the Jingle Bells Jubilee.  JSZ's Nery Rodriguez has highlights from Don Bosco Tech in Paterson:
Pope John 63 Kennedy Patterson- 78
The Jingle Bells Jubilee Tournament has not dissapointed thus far. In the same day we witnessed two of NJ's Top 20 teams get handed a loss from unranked teams. No. 18 Pope John and Patterson Kennedy was one you had to be at, Jaylen Colon helping the Knights take down Pope John 78-64…JSZ was there for all the action:
Paterson Kennedy Holiday Showcase – Girls Basketball
Manasquan 70 – Lodi Immaculate – 45
The No.1 ranked Lady Warriors of Manasquan continued their dominance this season with a 25 point win over Lodi Immaculate. Junior Faith Masonius led the way for Manasquan with 26 points and 12 rebounds, as the Tremendous Trio of Masonius, Dara Mabrey, and Lola Mullaney combined for 61 of the Lady Warriors 70 points on Tuesday. Watch Highlights of Manasquan vs Lodi below!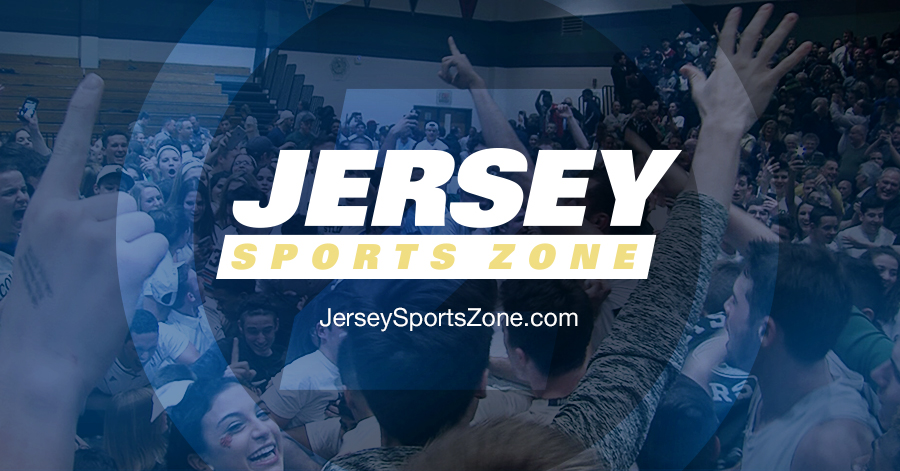 Welcome to Jersey Sports Zone!  After three years on the Jersey Shore, we've expanded our coverage to every part of the Garden State.  We are excited to bring you high definition highlights and features of high school sports all year long.