Ten nominees from the best plays captured by JSZ cameras.  Cast your vote now through Tuesday at 3:00 pm.  The winner of our poll will get presented with the JSZ Top Play Belt!  Watch all the nominees and then cast your vote.  Thanks again to all of the athletes we cover who give us so many amazing highlights!
Last week's JSZ Top Play Winner
Congratulations to Red Bank Catholic's MJ Wright for winning JSZ Top Play with his pick six against Ocean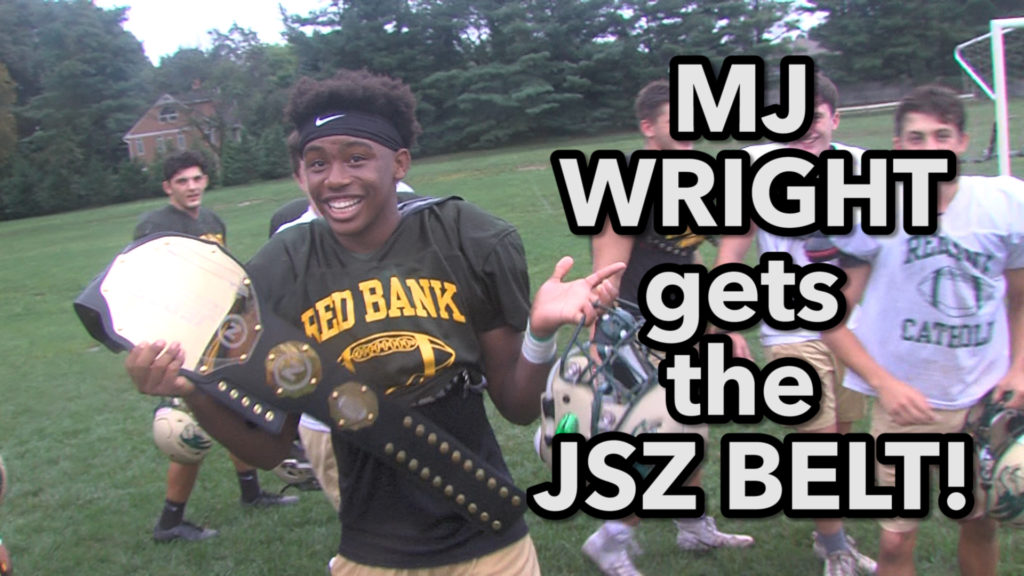 Missed our Weekend Highlights?
Click HERE to watch JSZ's Friday Week 2 Highlights
Click HERE to watch JSZ's Saturday Week 2 Highlights