With the snow wiping out the Saturday sports slate, we've got our nominees for this week's edition of Monmouth Building Center Game Balls.  Cast your vote for top performers from boys and girls basketball.  We've got three milestones on the boys side including Pat Andree becoming CBA's all-time leading scorer.  Polls stay open until Tuesday at 3:00 pm
Sundays are usually reserved for the debut of our Monmouth Building Center Game Ball polls, but with snow completely wiping out the high school sports slate, we've got an extra day of voting for this week's SSZ Game Balls.  We will keep our polls open through Tuesday at 3:00 pm.  Thanks for your continued support of SSZ and the thousands of votes cast every week!
Last week's Game Ball winners:
Congratulations to Mater Dei Prep's Elijah Barnes and Donovan Catholic's Katie Borghesi for winning the fan vote – check out the presentations below!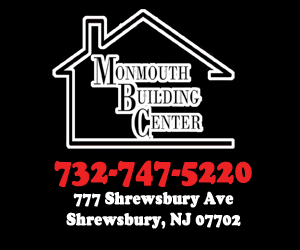 A special thanks to Monmouth Building Center in Shrewsbury for supporting high school athletes in Monmouth and Ocean County.  It started with football honors and now we have basketballs and game pucks in the winter.