Will Catalano scores two goals in Rumson-Fair Haven's 5-2 win over Howell on Monday night at the Red Bank Armory.  SSZ has highlights from the Bulldogs win plus the brackets for the Shore Conference hockey tournament
Rumson-Fair Haven 5 Howell 2
Will Catalano had two goals and an assist and Conor Deverin had a goal as part of a three point night in an impressive win for RFH on Monday night at the Red Bank Armory.  Sean Mylod scored both goals for Howell in a losing effort.  Watch the highlights as Rumson-Fair Haven gets to 9-9 on the season: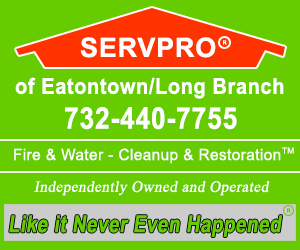 Thanks to ServPro of Eatontown/Long Branch for sponsoring our Rumson-Fair Haven coverage.  We'll have many more Bulldogs highlights in all varsity sports because of ServPro of Eatontown/Long Branch
Shore Conference Hockey Tournament Seeds Revealed
The Shore Conference Hockey Tournament is once again split into two separate brackets.  Middletown South is the top seed overall and will lead the Handchen Cup.  Saint John Vianney is the #2 overall seed and will have top seed honors in the Dowd Cup.
Shore Conference Hockey Tournament Seeding
(1) Middletown South
(2) Saint John Vianney
(3) Wall Township
(4) Freehold Township
(5) Southern Regional
(6) Point Pleasant Boro
(7) Middletown North
(8) Jackson Memorial
(9) Rumson-Fair Haven
(10) Jackson Liberty
(11) Saint Rose
(12) Manalapan
(13) Howell
(14) Red Bank Catholic
(15) Central Regional
(16) Brick Memorial
HANDCHEN CUP BRACKET
(16) Brick Memorial at (1) Middletown South
(9) Rumson-Fair Haven at (8) Jackson Memorial
(13) Howell at (4) Freehold Township
(12) Manalapan at (5) Southern Regional
DOWD CUP BRACKET
(15) Central Regional at (2) Saint John Vianney
(10) Jackson Liberty at (7) Middletown North
(14) Red Bank Catholic at (3) Wall Township
(11) Saint Rose at (6) Point Pleasant Boro