Point Pleasant Beach 13 Mater Dei Prep 0 (5 innings) – Shore Conference
Kylee Kells had two hits and three RBI's to reach 100 career hits and threw a complete game 2-hitter with nine strikeouts to lead Point Pleasant Beach to a dominating win on the road.  Point Pleasant Beach is now 12-2 on the season thanks to a four-run first inning and a five-run frame in the fourth.  JSZ has highlights of the Garnet Gulls win in Middletown:
Double Game Ball Ceremony!
Following the game, JSZ had a pair of Game Ball ceremonies.  Kylee Kells of Point Pleasant Beach and Mater Dei Prep's Gina Giaramata won Monmouth Building Center Game Balls from earlier in the season.  Watch two great presentations!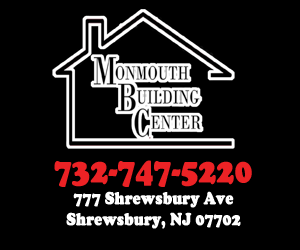 Monmouth Building Center in Shrewsbury has been honoring Shore Conference athletes for the past four years.  Thanks to the team at Monmouth Building Center for giving us the chance to honor great Shore kids in football, basketball, baseball and softball.