---
Kearny 1 Delran 1
After a 100-minute battle on the pitch, neither side could score the game-winner as the Kardinals and Bears tied on Saturday. Senior Christian Escandon scored in the 32nd minute off a fantastic pass from senior Dalton Davilla to give Kearny (7-1-1) the lead in the first half. Sophomore Drew Roskos responded with a goal in the 37th minute off a corner kick to even things up for good. Senior goalkeepers Joshua Rodriguez and Eamon McLoughlin were fantastic in net for their respective sides.
JSZ's James Mooney has the highlights and reaction from our OceanFirst Bank Game of the Week: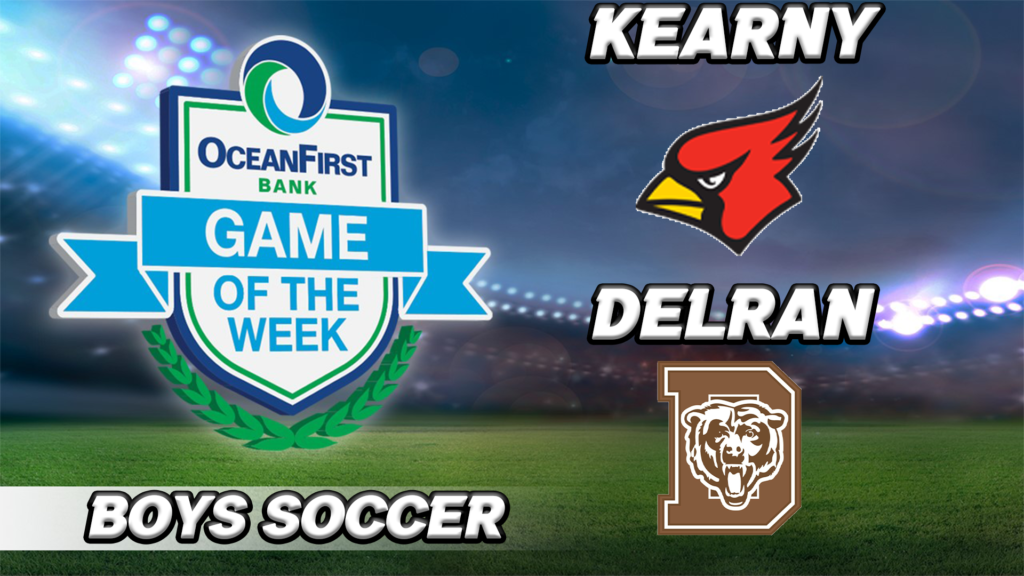 Jersey Sports Zone is able to highlight one boys and one girls game per week thanks to our partnership with OceanFirst Bank. They're dedicated to helping us showcase the top moments in New Jersey high school athletics!
---