We've got another tremendous group of nominees that dazzled JSZ cameras in Week 7. Check out our Top Plays and cast your vote now!
---
Jersey Sports Zone had cameras all around the state for Week 7 of the 2020 high school football season. We have 10 nominees up for this week's JSZ Top Play. Watch our video and cast your vote NOW!
The polls stay open through Tuesday at 3:00 p.m. The winner of our poll will get a visit from JSZ and be presented with the Top Play Belt. Thanks to everyone for watching our highlights. Check out some great plays from Week 7: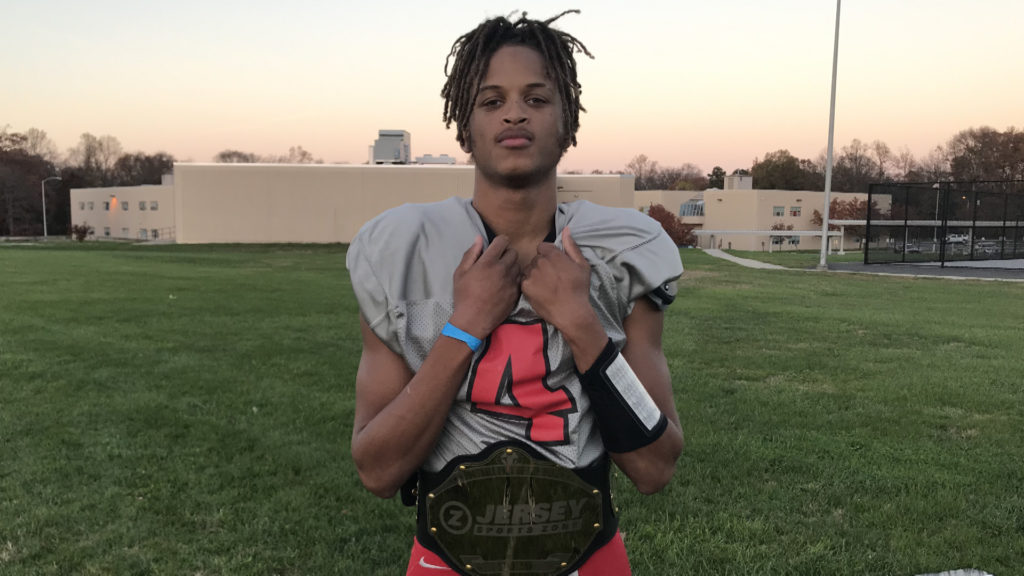 Congratulations to Vineland's Levi Manson for winning the JSZ Top Play Belt for Week 6!
---