Henry Hudson's Michael Mohr had a 3-hit, 9 RBI game against East Brunswick Tech to lead the Admirals to their first win of the season.  Thanks to all the great Admirals fans who voted for Michael to win a Monmouth Building Center Game Ball.  JSZ stopped in Atlantic Highlands to present Michael with his Game Ball:
Coming up this Sunday, we'll post 10 more great nominees from Shore Conference Baseball and Softball for Monmouth Building Center Game Balls.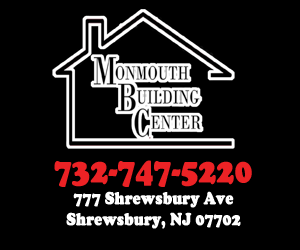 Monmouth Building Center in Shrewsbury has been honoring Shore Conference athletes for the past four years.  Thanks to the team at Monmouth Building Center for giving us the chance to honor great Shore kids in football, basketball, baseball and softball.