Summit – 8 Westfield – 5 | Union County Championship 
Westfield has reigned supreme in Union County, winning the last three Union County Championships. The Blue Devils were looking for a 4-Peat, but top seeded Summit had other plans. Nick Thomson continued a great post-season with a hat trick, and Will Vitton was terrific in net with 9 saves. Summit captures the Union County Championship with an 8-5 win over Westfield. Watch great highlights and post game from Clark on JSZ!
Sponsor Shout-Out!
JSZ's coverage of Summit High is made possible by Equinox Fitness Clubs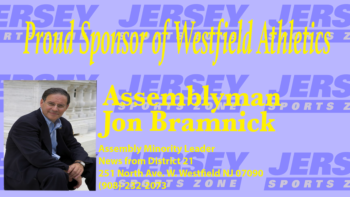 Coverage of Westfield is brought to you by Assemblyman Jon Bramnick. Thanks to this generous sponsor JSZ will bring you the best Blue Devil highlights all season long!
Watchung Hills 5 Roxbury 2 – Connor James 2 Goals
Defense was key in this matchup. After a scoreless first quarter, the Warriors finally broke through the Roxbury wall and led 3-1 at halftime. Connor James had two goals for Watchung, and they would ultimately take this win 5-2 over the Gaels. Check out full highlights now:
Red Bank Regional 8 Shore Regional 7 – Shore Conference Tournament Girls First Round
Meghan Murray scored the Bucs final two goals including the game-winner with :37 left in the game to give the Bucs a spot in the SCT quarterfinals.  Murray finished with a hat-trick and freshman goalie Emily Dee made eight saves including three critical stops in the final five minutes.  Shore was led by Ohio State signee Mary Kate George who had five goals.   Red Bank Regional will face #1 seed Rumson-Fair Haven in the quarterfinals on Tuesday.  JSZ has highlights of the exciting conclusion and post-game reaction:


Ryser's Landscape Supply is the reason we can bring you great moments from Red Bank Regional all year long.  A special thanks to ServPro of Eatontown/Long Branch for supporting our coverage of the Rumson-Fair Haven Bulldogs on JSZ.
Allentown 15 Hightstown 2- MCT Girls Quarterfinals
Following a tough loss to No. 12 Bridgewater- Raritan, Allentown entered the Mercer County Tournament with some extra momentum. The second seed Red Birds coming off a 10 goal win in the opening round continued their success against No. 7 Hightstown. Freshman Alyssa Castellano was the difference maker, her 5 goal performance propelled Allentown to a 15-2 victory and a trip to the MCT Semifinals on 5/8. Watch the highlights now:
Sponsor!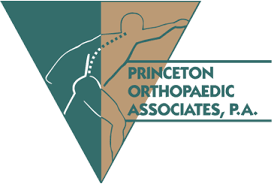 Thank you to Princeton Orthopaedic Associates for sponsoring our Allentown and Hightstown coverage!