(12) Hopewell Valley 6 (4) Robbinsville 5 – South Group 2 Quarterfinal
The first meeting between twelfth seed Hopewell Valley and fourth seed Robbinsville ended with the Bulldogs suffering a 16-4 defeat. This time around in the South Group 2 quarterfinals they came out with a different mindset to take a 4-2 lead over Robbinsville at halftime. The Ravens would come roaring back to eventually take a 5-4 lead, but Hopewell answered right back to go ahead 6-5 and would finish the upset thanks to goalie Harry Meredith, who finished with 14 saves. Watch the highlights now:
Sponsor!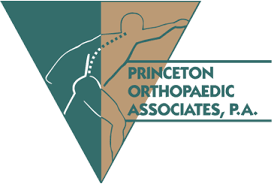 Thank you to Princeton Orthopaedic Associates for sponsoring our Hopewell Valley and Robbinsville coverage on JSZ!