Ridgewood 6 Bridgewater-Raritan 5 | North Group 4 Boys Lacrosse Quarterfinals
No. 4 Bridgewater hosted the No. 5 Ridgewood in today's North Group 4 Quarterfinal. A back and forth battle ultimately resulted in the Maroons pulling off a one goal victory. Jack Barclay and Will Mollihan both contributed two goals for Ridgewood, leading their team to the Group 4 Semifinals next week where they will face the No. 1 seed, Hunterdon Central. Check out highlights now:
Rumson-Fair Haven 17 Lacey 11 – South Jersey Group 2 Quarterfinals
The Bulldogs scored six straight goals to break an 8-8 tie in the third quarter to advance to the South Jersey Group 2 semifinals.  Jack Whitelaw led eight different Bulldog scorers with 5 goals and an assist.  RFH will host Wall on Wednesday with a spot in the sectional finals on the line.  JSZ has highlights of RFH's second-half outburst on a rainy Saturday afternoon:

Jersey Sports Zone thanks ServPro of Eatontown-Long Branch for sponsoring our Rumson-Fair Haven High School coverage!
CBA 16 Paul VI 4 – Non-Public "A" First Round
Luke Valentino and Michael Carroll had hat tricks as the Colts scored 8 goals in the first on the way to a convincing win at Middletown South High School's turf field.  The Colts move on to the quarterfinals where they will face Saint Peter's Prep at home.  JSZ's Jay Cook has the highlights:
(1) Summit 16 (9) West Windsor- Plainsboro North 1 – North 2 Group 3 Quarterfinals
Being a defending state champion isn't easy, but Summit sure makes it seem that way. Following a recent Union County Tournament Final win the no. 1 seeded Hilltoppers continued their quest on returning to the North 2 Group 3 Championship with a 16-1 victory over ninth seed West Windsor- Plainsboro North. Summit's patience and ability to move the ball made them unstoppable in the first half as they took an 11-1 lead at the break. Katia Carnevale who had five goals was the driving force that allowed the Hilltoppers to keep that pressing tempo all game. The number one seeded team and tournament favorite will head to the semifinals on 5/22 to face fifth seed Roxbury. Watch the highlights now:
Sponsors!
Thank you to Equinox Fitness Clubs for sponsoring all of our Summit coverage on JSZ!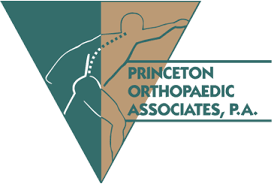 Thank you to Princeton Orthopaedic Associates for sponsoring our year- round coverage of West Windsor- Plainsboro North!