The Monmouth Building Center Game Ball tour makes a stop in Patriots country as Taylor Tobey wins this week's softball honor
Thanks to everyone who voted in last week's SSZ Softball Game Ball poll.  Once again, we had thousands of votes.  Coming up this Sunday, we'll post 10 more great performances from the past week in high school baseball and softball that will be up for another Monmouth Building Center Game Ball.
SSZ Baseball Game Ball Winner
This week's SSZ Baseball Game Ball winner was Jake Scott of Brick Township for his walk-off RBI single in extra innings to beat Toms River East.  We'll have highlights of the Dragons in Ocean County Tournament semifinal action against Toms River South and deliver the game ball to Jake.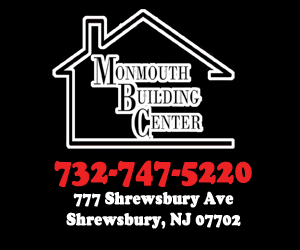 Monmouth Building Center supports athletes all across the Jersey Shore with Game Balls in fall, winter and spring.  Thanks to their support, we are able to honor so many great male and female athletes all year round!