SSZ has highlights as Shore Regional scored a 14-8 win over RBC in the Shore Conference girls lacrosse semifinals.  The 2nd seeded Blue Devils will face #1 RFH on Monday at Monmouth University in the finals
Shore Regional 14 Red Bank Catholic 8
Ohio State signee Sarah George scored 7 goals to lead the Blue Devils back into the Shore Conference Finals.  The Blue Devils scored 4 straight goals to open up a 5-1 lead, but RBC scored twice to make it a 5-3 game at the half.  Shore pulled away in the second half and is back in the championship game for the second straight year.  Watch the highlights and post-game interview with Sarah George:
In the other semifinal, Rumson-Fair Haven was dominant in a 12-1 win over Manasquan.
The championship game is set for Monday at 4pm at Monmouth University.  Rumson-Fair Haven won the regular season meeting over Shore 11-6 on April 18th.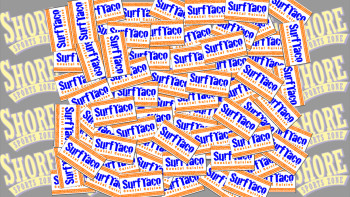 Thanks to Surf Taco for sponsoring our RBC Caseys coverage all season long.  SSZ exists because of our sponsors.  We shoot more highlights and features of our sponsored teams.  We are still looking for a Rumson-Fair Haven and Shore Regional sponsor.  Contact rich@shoresportszone.com if you know of a business that wants great exposure and the chance to support the Bulldogs or Blue Devils.