Princeton Day 9 Hightstown 3 – Mercer County Final
Second seed Princeton Day grabbed their third straight Mercer County Tournament title with a 9-3 victory over top seeded Hightstown. The Panthers gave Head Coach Rich D'Andrea a send off to remember as senior captain Elon Tuckman added 2 goals in the 3 peat. Watch the highlights now:
Sponsor!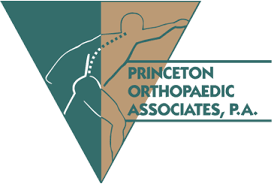 Thank you to Princeton Orthopaedic Associates for sponsoring our Princeton Day School and Hightstown coverage!
CBA 14 Rumson-Fair Haven 8 – Shore Conference Semifinals
Trailing 7-6 in the 3rd quarter, CBA put together eight straight goals to reach the Shore Conference championship game.  Michael Carroll paced the Colts with six goals, Luke Valentino had a hat trick and freshman Kyle Aldridge added two goals and two assists.  JSZ has the highlights of CBA's huge second half outburst at Long Branch High:
Manasquan 12 Southern Regional 0 – Shore Conference Semifinals
Canyon Birch had six goals and two assists as the Warriors used a seven-goal third quarter to get the Warriors in the SCT Finals for a third straight year.  Birch stands at 98 goals on the season, setting a single season scoring record in the Shore Conference.  Manasquan will face CBA in Saturday's championship game in a rematch of a regular season battle that saw the Colts emerge.  Watch highlights of Squan's semifinal win at Long Branch High:

Jersey Sports Zone's coverage of Rumson-Fair Haven is brought to you by ServPro of Eatontown/Long Branch
Delaware Valley 15 North Hunterdon 9 – HWS Semifinals
Delaware Valley took on the North Hunterdon Lions in the HWS County Tournament Lacrosse Semifinals for the second straight year, and similarly to last year the Terriers dominated offensively. Tyler Neal scored 5 for the dogs, leading his team to a rematch this weekend against Hunterdon Central for the HWS County Title. Check out highlights of this game now:
Lawrenceville 13 Allentown 2 – Mercer County Final Girls
The Mercer County Girls Final was a rematch of a close regular season game between top seed Lawrenceville and second seed Allentown.  In their last meeting Lawrenceville just pulled away in a late 11-10 victory. However, Big Red was dominant from start to finish. They took a 5-1 lead at halftime before Georgetown commit Annabelle Albert would add three goals for a hat trick to help Lawrenceville repeat as Mercer County Champions. Watch the highlights:
Sponsor!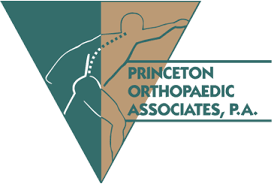 Thank you to Princeton Orthopaedic Associates for sponsoring our Lawrenceville and Allentown coverage!