The first two iPlay America Games of the Week went to hockey games.  We've got six games to vote on for this week's spotlight which includes SSZ T-Shirts thrown into the crowd!  Voting continues through Thursday at 4:00 pm
Shore Sports Zone has teamed with iPlay America to bring Shore Sports Zone T-Shirts to a big game every Friday or Saturday during the winter sports season.  Our first two iPlayAmerica Games of the Week were at Howell and Middletown for hockey matchups.  Will hockey make it three in a row?  Or will one of the boys or girls basketball matchups get extended highlights, post-game interviews and T-Shirts for the crowd?  Voting will continue through Thursday at 4:00 pm.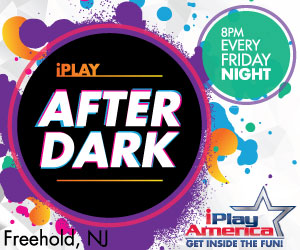 iPlay America is the home of Shore Sports Zone's post-season banquets and our football media day which will debut this summer.  A special thanks to iPlayAmerica for giving us the chance to bring T-Shirts to high school games and bring a new level of coverage to Jersey Shore sports!