New Jersey's winningest football team has a lot on its plate coming into the 2019 season. Good thing they're hungry.
Phillipsburg is fresh off a 10-3 season and their eighth overall sectional championship. While they'll fight to get there again, two other tasks loom large. The Stateliners are only five wins away from the program's 700th total win, and they're also looking to snap a four game Thanksgiving Day losing streak longtime rival Easton (PA).
Senior captains and twins Bobby and Tommy Coury will be full-time two way players and headline the top returning Stateliners.
JSZ's Jay Cook previews Phillipsburg's 2019 team:
Phillipsburg 2019 Schedule
Friday, Sept. 6 — at Warren Hills
Friday, Sept. 13 — at Franklin
Friday, Sept. 20 — vs. Hunterdon Central
Friday, Sept. 27 — vs. Ridge
Friday, Oct. 4 — at Bridgewater-Raritan
Friday, Oct. 11 — vs. Hillsborough
Friday, Oct. 18 — at North Hunterdon
Friday, Oct. 25 — vs. Westfield
Thursday, Nov. 28 — vs. Easton (PA) @ Lafayette College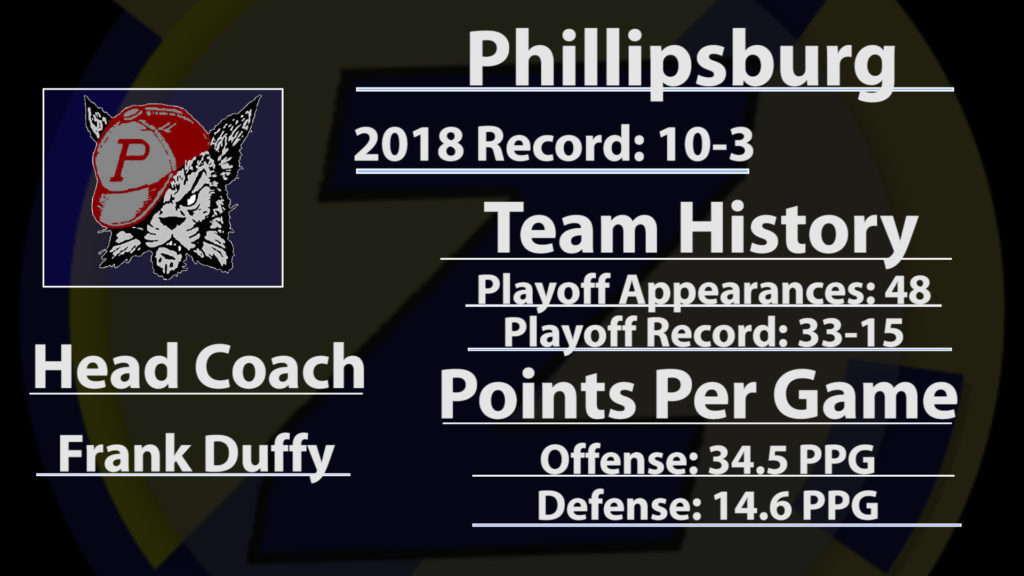 ---
Sponsor Shoutout!
Jersey Sports Zone's extensive coverage of all Phillipsburg athletics is proudly brought to you by the Garnet Booster Club!