Roselle Catholic – 57 Gill St. Bernard's – 40 | Non-Public B North Final
Roselle Catholic has not so quietly become New Jersey's premier boys basketball program in recent years. On thursday night at Rutgers, the lions added yet another sectional title to an impressive trophy case with a 57-40 win over Gill St. Bernard's. Junior Kahlil Whitney scored a game high 19 points in the win, including the 1,000th of his career while Paul Mulcahy scored 15 in the loss for the Knights. Up next for Roselle Catholic will be a mega-showdown with The Ranney School for The Non-Public B State Championship.
Don Bosco Prep 60 St. Peter's Prep 59 (2OT) – Non-Public "A" Boys North Sectional Final  
A double OT thriller! Don Bosco leads almost all of regulation, but in the fourth quarter St. Peter's Prep pulls out the big guns. Mark Walker with an outstanding offensive push and Shayne Simon nailing clutch foul shots almost wins the game for the Marauders. But Matt Herasme is the day's hero. He hits a clutch three and nails two foul shots with .6 seconds left on the clock to take home the "W" for Don Bosco. Full highlights now available.
Nottingham 77 Delsea 70 – Boys Group 3 Semifinals 
Nottingham sure does know how to raise the blood pressure of their fans. In Thursday night's Group 3 State Tournament Semifinal against the southern champions Delsea, the Northstars took a commanding 25 point lead at half time. However, that lead would be demolished in the fourth quarter as the Crusaders would claw their way back to be down by two with under a minute remaining. In the closing seconds Nottingham saw the heroics of seniors Darell Johnson and Cliff Joseph that would knock down free throws to help the Northstars escape an epic come back. Nottingham advances to the Group 3 Final to face Chatham or Demarest on 3/11 at Rutgers University. Watch the highlights now:
Sponsor!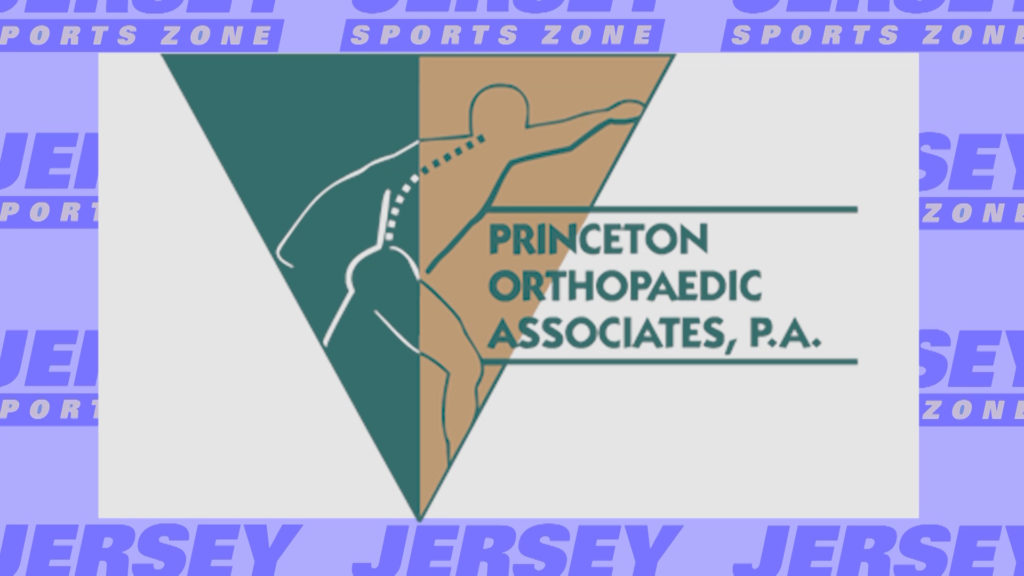 Thank you to Princeton Orthpaedic Associates for sponsoring our Nottingham coverage on JSZ!
Haddonfield 43 Rumson-Fair Haven 39 – Group 2 Boys Semifinals
Dan Fleming had 10 points and 6 rebounds including the go-ahead three-pointer with just over a minute to go to lead Haddonfield to the RAC and the Group 2 state finals.  Ian O'Connor led RFH with 19 points and gave RFH a 39-37 lead with 1:46 to go.  Fleming's answered with a triple with 1:06 remaining.  After a stop by Haddonfield, RFH fouled multiple times in the final seconds to get Mike DePersia to the line with five seconds remaining.  DePersia missed the front end of a one-and-one, but grabbed the rebound and sank two free throws to put the game away.  Watch the highlights and post-game reaction from  a fantastic game at RJW Barnabas Arena in Toms River:

Jersey Sports Zone's coverage of Rumson-Fair Haven is brought to you by ServPro of Eatontown/Long Branch
Saint Rose 73 Red Bank Catholic 59 – Non-Public "A" South Girls Final
Lucy Thomas had 22 points to lead four Purple Roses in double digits as Saint Rose reaches the Non-Public "A" state championship by knocking off the defending champs.  Saint Rose opened the game with a 10-0 run and had a 37-20 halftime lead sparked by four Lauren Lithgow three-pointers.  RBC had a fantastic third quarter as Rose Caverly led a comeback charge.  Caverly scored 24 points as the lead whittled down from 17 to 5, but Saint Rose would never give up the lead.  JSZ has the highlights and post-game reaction from Long Branch High School:

Jersey Sports Zone's state basketball playoff coverage is made possible thanks to the support of RYPT.  Reach Your Potential Training is where the Shore Conference's top athletes train to get ready for their season.  New York Mets 3rd baseman Todd Frazier and Eagles Super Bowl champ Vinny Curry are just two of the many who had incredible success thanks to the foundation set by coach Bobby Smith and the RYPT staff!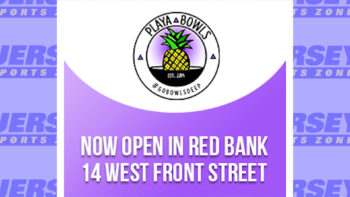 A special thanks to Playa Bowls of Red Bank for making our RBC Caseys coverage possible all year long
Camden Catholic 44 St. Joseph (Metuchen) 39 Non-Public A South Final
It's been almost ten years since No. 18 in the NJ Top 20 Camden Catholic won the Non-Public South A Title. The Irish came out blazing against third seed St. Joe's (Metuchen) to take a 10-5 at the end of the first. Camden Catholic would control most of the match until the fourth when St. Joe's creeped within two with under three minutes to play. However, Dom Dunn would help the Irish take the 44-39 victory thanks to some clutch free throw shooting in the final seconds of the fourth. Camden Catholic will take on Non- Public North A Champs Don Bosco at the Pine Belt arena in Toms River on Saturday 3/10. Check out the highlights: