Red Bank Catholic 2 Rumson-Fair Haven 0
Ciaran McNelis turned away 36 RFH shots for his third shutout of the season.  The game appeared headed towards a scoreless tie until Logan Gallagher took advantage of a turnover deep in the RFH zone to put the Caseys up 1-0 with under five minutes to go.  Mario Flego added an empty net goal for the Caseys who are now 5-5-2 on the season.  Watch the highlights of another stellar game from the RBC goalie at the Red Bank Armory:


Jersey Sports Zone brings you great action from RBC and RFH thanks to Playa Bowls of Red Bank and ServPro of Eatontown/Long Branch.   Thank you for your support of Jersey Sports Zone and the chance for us to capture great moments from the Caseys and Bulldogs all year long!
Chatham 8 Middletown South 0
The 9-3 Eagles took a trip to Mennen Arena in Morristown to play the 10-3 Chatham Cougars, and while both sides expecting this game to be a tough matchup, the Eagles were shocked by Chatham's offensive explosion. In the first period, Chatham scored 3 goals and from there it was theirs for the taking. They win 8-0 and eading scorers were Tom Winter and Alex Laferriere who each had 2 goals. Check out full highlights now: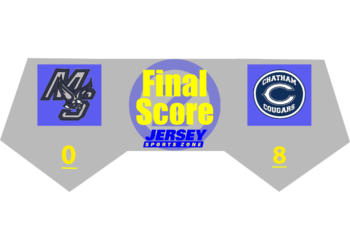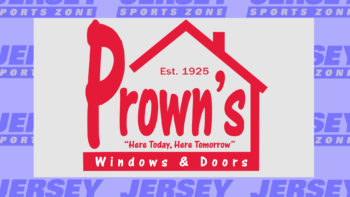 Sponsor Alert!
Coverage of Middletown South is brought to you by Prown's Windows and Doors. Thanks to Prown's JSZ will be bringing you the best of Eagle athletics all season long!
Roxbury 4  West Morris 3
JSZ has an exciting one for you here. Roxbury and West Morris battle back and forth for the lead. Three different times they stood tied, but it was Roxbury who came out on top. The stars tonight were the Hefferle brothers. Nick Hefferle scored 2 goals, and Billy Hefferle had the game-winner and one assist. Check out full highlights now: