Before we head to the Prudential Center on Monday, March 9 for state finals, JSZ has you covered with semifinal action from each ice hockey playoff bracket. Wednesday's action includes all of Public A & B along with one of the two Non-Public games. Enjoy!
---
CBA 2 Gloucester Catholic 0 | Non-Public
Derek Contessa's goal with :18 seconds left in the second period was all that John Donohoe needed to get CBA back to the state finals for the first time since 2016. Donohoe delivered 18 saves for his fifth shutout in the last seven games. Evan Brown added a power-play goal in the third period to give the Colts their 19th win of the season. JSZ's Rich Chrampanis has highlights and post-game reaction from Mennen Arena: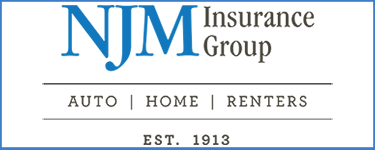 Jersey Sports Zone's coverage of Gloucester Catholic is brought to you by NJM Insurance
---
Montclair 3 Hunterdon Central 2 (OT) | Public A
Kellum Foster-Palmer scored 7:20 into overtime to send the Mounties to the state championship for the first time since 1998. Montclair got goals from Brett Janifer and Mark Rechan early in the first period to race out to a 2-0 lead. Hunterdon Central rallied in the third period with goals from Peyton Miller and Darin Michaels to draw even. Foster-Palmer's game-winner came on the power play. JSZ's Rich Chrampanis has the highlights from a thriller in Morristown:
---
Morris Knolls 8 Jackson Liberty 1 | Public A
Defending Champions Morris Knolls (1) defeated Jackson Liberty (5) 8-1 to return to the Public A State Final. Jason Kwestel finished with three goals and an assist while Freshman goalie Elliot Marken had 27 saves for the Golden Eagles. They will take on Montclair in the Championship. JSZ's Nery Rodriguez has the highlights:
---
Randolph 5 Middletown South 0 | Public B
Randolph, which has consistently been the best public school team in the state this entire season, punched its ticket to The Rock after a dominant shutout effort over Middletown South. Ben Yurchuk stole the show with a four point performance (2 G's, 2 A's) in the win.
JSZ's Jay Cook has the highlights from Codey Arena:
---
Ridge 5 Westfield 1 | Public B
The reigning Public B state champions, Ridge, will get the opportunity to officially defend their state title Monday at the Prudential Center after rolling past Westfield in the semifinals. Ridge opened the game with three straight goals, two of those courtesy of Reese Judson.
JSZ's Jay Cook has the highlights from Codey Arena:
---