St. Thomas Aquinas 44 Shawnee 29 | Boys | Boardwalk Basketball Classic
The Trojans travelled down to Wildwood and grinded out a win over the Renegades to stay undefeated. Adam Silas led Aquinas (6-0) with 15 points, while Terrell Pitts added 14 points. Dwight Matthews scored eight points for Shawnee (3-1) in the loss. The Trojans advance to a bracket championship game to face Archbishop Carroll (PA) tomorrow.
JSZ's Mike Frankel has the highlights from the Wildwoods Convention Center:
Coverage of Shawnee is made possible by Cooper University Health Care.
---
Don Bosco Prep 60 First Baptist (SC) 53 | Boys | Lowcountry Roundball Classic
The Ironmen got 18 points and six assists from Isaiah Edmond to score a second straight win over a South Carolina school in the Lowcountry Roundball Classic. The 5-0 Ironmen have one more game in Charleston before returning to the Garden State. Thanks to WCIV for providing us with highlights!
---
Pennington 55 Hillsborough 48 | Girls | John Molinelli Tournament
Pennington (8-1) picked up their seventh straight win following a 55-48 victory over Hillsborough in the John Molinelli Holiday Tournament Final. Tied at 10-10 after one quarter of play, opponents Morgan Matthews and Francesca Schiro battled neck and neck all game long until Pennington led by as many as 17 in the final quarter. Matthews finished with 20 points and Tournament MVP while despite the loss Francesca "Cesci" Schiro led all scorers with 24 points. JSZ's Nery Rodriguez has the highlights: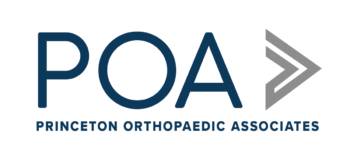 Thank you to Princeton Orthopaedic Associates for sponsoring both our Hillsborough and Pennington coverage. 
---