Jersey Sports Zone is thrilled to bring you basketball highlights from Brookdale Community College featuring: No. 19 Manasquan vs. Jackson Liberty and No. 3 Ranney vs. No. 1 Roselle Catholic. Those highlights coming up!
Carteret 76 Middlesex 67
Carteret picked up it's seventh straight victory with a 76-67 win over Greater Middlesex Conference rival Middlesex. A barage of threes in the first quarter had the Ramblers out in front 22-14, but Middlesex fought back to take a 41-35 lead at halftime. Jahlil Nix stepped up when it mattered most for Carteret as he would take over the third quarter finishing with 21 points total. JSZ's Nery Rodriguez has the highlights: 
Sponsor!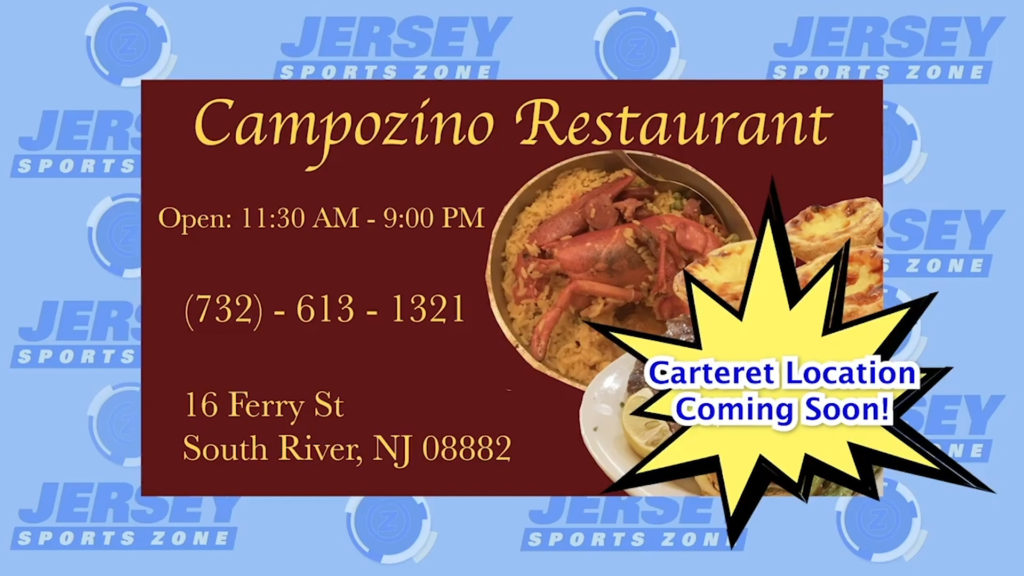 Thank you to Campozino restaurant for sponsoring our South River coverage!