JSZ has plenty of Tuesday night highlights for you thanks to our great sponsors!
---
West Windsor-Plainsboro South 69 Nottingham 66 OT | Boys
West Windsor-Plainsboro South (1-1) picked up their first win of the season following a 69-66 overtime victory over Nottingham (2-1). South went ahead 28-25 at halftime behind a big first half from senior guard Rickey Boone. The Pirates led by as many as 10 in the fourth quarter before Nottingham tied the game with a buzzer beating three point shot from Joe Lemly. However, in overtime South was able to pull away with a 69-66 win thanks to four made free throws from Ben Jaclin. Jaclyn had 20 points and 5 rebounds while Rickey Boone had 23 points. JSZ's Nery Rodriguez has the highlights: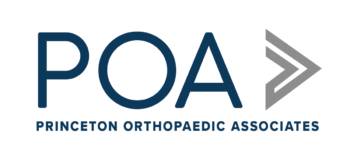 Thank you to Princeton Orthopaedic Associates for sponsoring our West Windsor-Plainsboro South coverage and Nottingham coverage. 
---
Shawnee 43 Washington Twp. 34 | Boys
The Renegades picked up its second-straight win to open the season with a stout defensive effort against the Minutemen. Matt Fish led all scorers with 16 points in the win for Shawnee (2-0). Quamir Land notched a team-high ten points in the loss for Washington Twp. (1-2).
JSZ's James Mooney has the highlights from Medford:
Coverage of Shawnee and Washington Twp. is brought to you by Cooper University Health Care.
---
Cherokee 51 Eastern 26 | Girls
Gabby Recinto was relentless on the road for the Chiefs. The junior scored a game-high 29 points in the victory. Katie Fricker chipped in with ten points for Cherokee (2-1). Maya Edwards scored ten points for the Vikings (0-2) in the loss.
JSZ's Mike Frankel has the highlights from this Olympic Conference clash:
Coverage of Eastern is made possible by Cooper University Health Care.
---