Rumson-Fair Haven 46 Matawan 37
Ian O'Connor scored 23 points and 7 rebounds and sparked a 10-0 run in the 4th quarter to give the Bulldogs a big road win to open the season.  Elijah McAllister had 4 points, 9 rebounds and 8 blocked shots for the Bulldogs and Teddy Sourlis added 7 points in the 4th quarter.  Matawan took a 21-19 lead late in the third on a four point play by Mike Dunne, but the 4th quarter belonged to the Bulldogs.  Watch the highlights of a great "A" Central battle in the Shore Conference:

Thanks to ServPro of Eatontown/Long Branch for sponsoring our Rumson-Fair Haven coverage on JSZ.  We give top priority to our sponsored schools when we choose what games we shoot every day!
Manasquan – 60 Red Bank Catholic – 37 Girls Basketball
Manasquan's tremendous trio of Faith Masonius, Dara Mabrey, and Lola Mullaney was too much for Red Bank Catholic, as the three players combined for 56 of the Lady Warrior's 60 points in a dominating 23 point win over their rival Caseys. Watch highlights and post game reaction from Manasquan vs Red Bank Catholic below!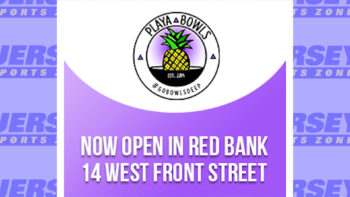 Sponsor Shout Out!
Thanks to Playa Bowls in Red Bank, they are the reason we can bring you comprehensive coverage of the RBC Caseys all year long.
Middletown South 67 Wall 52
Four Eagles finished in double digits led by Ryan Purcell's 20 as the Eagles busted open a six point halftime lead to an impressive victory in their home opener.  Matt Laudisi and James Baldo added 11 points and Dave Gervase had 10 points and 12 rebounds.  Steve Geis led all scorers with 27 points for the Crimson Knights.  The win was the first for coach Jim Anderson, who returned to lead the Eagles after last coaching Middletown South in 2001.  JSZ has highlights of Shore Conference basketball in Middletown: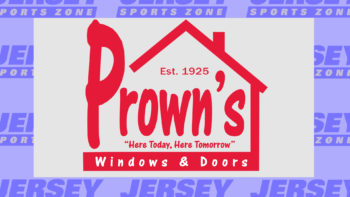 Thanks to Prown's Windows and Doors for sponsoring our Middletown South coverage.  We'll have great Eagles action from all varsity sports this year thanks to Prown's Windows and Doors!
Bridgewater-Raritan 52 Hillsborough 33
The Bridgewater-Raritan Panthers paid a visit to cross town rivals, the Hillsborough Raiders, this evening for a Skyland Conference matchup. Bridgewater squeaked out a win last week against Watching Hills and came into tonight hungry for that 2-0 record, while Hillsborough still looking for their first win after falling to Phillipsburg. For Hillsborough, the man to watch was #22, Aaron Gao, who last year for the Panthers scored 49 3-pointers, making him an extremely dangerous outside threat. However, this evening he did have some help from teammates, Justin Bryant and Sterling White. The two guards combined posted 36 points tonight, while Bryant also contributed a double double and 10 rebounds. In the end, it was Bridgewater who came out on top 52-33 over Hillsborough. Check out full highlights brought to you by JSZ's Courtney DuPont:
Sponsor Alert!!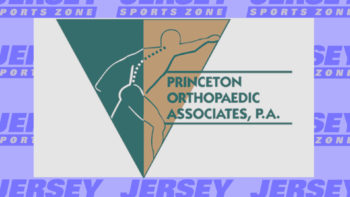 Coverage of both Hillsborough and Bridgewater is brought to you by JSZ's amazing sponsor, Princeton Orthopaedic Associates. Thanks to Princeton Orthopaedic JSZ will bring you great Raider and Panther highlights all season long!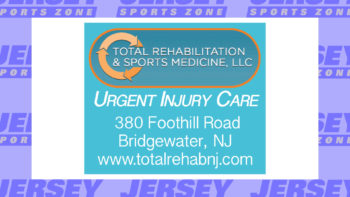 Coverage of Bridgewater-Raritan is brought to you by Total Rehabilitation & Sports Medicine Urgent Injury Care. Thanks to Urgent Injury JSZ will bring you great Panther highlights all season long!
Nottingham 77 Princeton 28
Cliff Joseph put on a spectacular performance in Tuesday night's match up between Princeton and Nottingham. The Little Tigers kicked the year off 1-0, but Joseph and the Northstars came to play. Thanks to great defense and an unstoppable offense Nottingham pulled away with a 77-28 victory to improve to 2-0 on the year. Watch the highlights now:
Sponsor Alert!!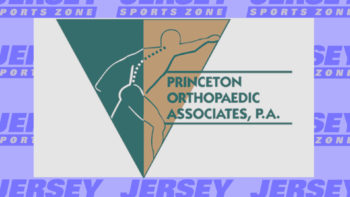 Thanks to Princeton Orthopaedic Associates for our Princeton and Nottingham coverage on JSZ. Because of Princeton Orthopaedic we will bring you great Little Tigers and Northstar highlights all season long!