---
Hightstown 64 Allentown 59 | Boys
Hightstown improved to (8-3) with a thrilling comeback win over Allentown (6-4). The Red Birds raced out to a commanding 19-point lead by the second quarter before Hightstown cut the deficit to eight at halftime. Then it was the Rams' turn to go on a scoring frenzy as they would come up with seven points in less than a minute to take a 30-29 lead, and stay in command for the entire second half. Ben Simon finished with 12 points for Hightstown while RJ Weise had 10 points. Dante Weise 16 points and Tim Mastromarino ended the night with 20 points. JSZ's Nery Rodriguez has the highlights: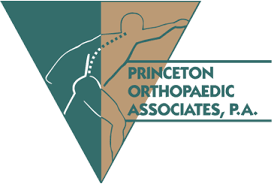 Thank you to Princeton Orthopaedic Associates for sponsoring both our Hightstown and Allentown coverage.
---
Montville 73 West Morris 41 | Girls
Montville girls basketball remains undefeated. The Mustangs dominated form start to finish as they topped NJAC opponent West Morris. The Vito twins, Bella and Dani, combined for 32 points. Bella lead the way with 18 points and eight rebounds while Dani compiled a double-double with 14 points and 10 rebounds. Bella Vito was awarded the JSZ Game Ball for her game-winning buzzer-beater on January 6th against Watching Hills.
JSZ's Kenneth Bradley has the highlights and the Game Ball presentation:
---