It's a bittersweet time of year for us as the basketball season begins to come to a close, but Jersey Sports Zone is pleased to bring you coverage of ALL the 2019 NJSIAA State Tournament Finals from 3.10. Stay tuned for: Newark East Side vs. Freehold Township (Group 4), West Side vs. Haddonfield (Group 2), Ramapo vs. Moorestown (Group 3), New Providence vs. Burlington City, Chatham vs. Mainland (Group 3, Girls), Lincoln vs. Manchester Township (Group 2, Girls), Franklin vs. Lenape (Group 4, Girls) and University vs. Bound Brook (Group 1, Girls). Those highlights on the way!
Boys State Championships – Rutgers University
Newark East Side 69 Freehold Township 44 – Group 4 State Championship`
East Side captured its first Group 4 State Championship since 2014 with a win over Freehold Township. After losing in the same game last year the Red Raiders find redemption thanks to Junior Mikah Johnson who finished with 18 points and seven rebounds. East Side trailed 16-12 after the first quarter, but thanks to a 20-6 run in the second quarter they eventually went up by as many as 30. The other contributing fact in the victory was Senior Anas Amos who had 14 points, eight rebounds and four steals. JSZ's Nery Rodriguez has the highlights:
Haddonfield 64 Newark West Side 53 – Group 2 State Championship
Mike DePersia scored 10 of his 16 points in the fourth quarter as Haddonfield held off an amazing comeback attempt by the Rough Riders in the 4th quarter. The Bulldogs held a 43-28 advantage mid-way through the third quarter before West Side put together a 16-0 run to take a 44-43 lead. But DePersia stepped up with five straight points and Drew Gavranich had 17 off the bench to give Haddonfield back to back titles. JSZ has the highlights and post-game reaction from Rutgers: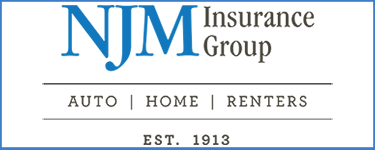 Jersey Sports Zone's coverage of Haddonfield is brought to you by NJM Insurance. Thanks to NJM we were able to bring you state championship highlights of the Bulldogs!
Moorestown 58 Ramapo 44 – Group 3 State Championship
History was made at Rutgers University. Moorestown's Group 3 state championship win on Sunday was the first for the Quakers in the last 60 years. Moorestown played a complete game, limiting Ramapo's scoring chances while also playing a great game themselves. Guard Jagger Zrada had the highlight of the night with a crossover and three-pointer that has since been viewed over 1,000,000 times on social media. The Quakers also scored 24 points in the fourth quarter, all via free throws, to secure the win. JSZ's Jay Cook has the highlights:
Thanks to NJM Insurance for sponsoring our Moorestown coverage all season long. NJM is the reason we had highlights of the Quakers first state title in 60 years!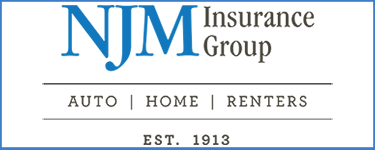 New Providence 66 Burlington City 56 – Group 1 State Championship
Greg Meyers scored 26 points and Dylan Bedder had a monster double-double with 13 points and 17 rebounds as the Pioneers used a 16-3 second quarter to build a lead they never relinquished. It's the Pioneers first state title since 1999. JSZ has the highlights and post-game reaction from the final state title game at Rutgers:
Girls State Championships – RWJ Barnabas Arena
Mainland 42 Chatham 35 – Group 3 State Championship
The Mustangs won the first state title in program history with a 42-35 win over the Cougars. Kylee Watson helped lead Mainland with 11 points and 13 rebounds in the win. Camryn Dirkes also scored 11 points while Madi Hafetz chipped in with eight. Maddie Hartnett led all scorers with 12 in the loss for Chatham. JSZ's Mike Frankel has the highlights and reaction from Toms River:
Manchester 65 Lincoln 48 – Group 2 State Championship
The Manchester Hawks won their first ever State Championship on Sunday afternoon, defeating the Lincoln Lions. Manchester's Destiny Adams was the star player of the day, scoring the game-high and her career-high with 34 points. West Virginia University commit, Leilani Correa, scored 15 points for the day. Dakota Adams also scored in the double digits with 10 points. JSZ's Madison Bess has the highlights and post-game reactions from Toms River:
Franklin 73 Lenape 35 – Group 4 State Championship
The Warriors raced out to a 20-7 lead after the first quarter and never looked back, winning their third consecutive Group 4 state title. Christina Midgette led the way with 16 points in the win. Diamond Miller and Kennedy Schenck each scored 15 points for Franklin. Shannon Mulroy scored 16 points for the Indians in the loss. The Warriors also locked up the top seed in the upcoming Tournament of Champions. JSZ's Mike Frankel has the highlights and reaction from Toms River:
University 40 Bound Brook 21 – Group 1 State Championship
The University Phoenix won their second straight Group 1 State Championship, defeating Bound Brook on Sunday night. They punched their ticket to next week's Tournament of Champions, playing a strong defensive game. Taneshia Tucker scored the game-high with 9 points, and Tara Johnson was right behind her with 8. JSZ's Madison Bess has the highlights and post-game reaction from Toms River: