We wrap up the first full weekend of high school football in New Jersey with highlights from a NJ/PA showcase at Rutgers, a last-second thriller in Colts Neck, the battle of Brick and many more games around the state.
Bergen Catholic 21 Archbishop Wood (PA) 7
There was no letdown from Bergen Catholic after a stunning win against national powerhouse Grayson last weekend in Georgia. Back home in the Garden State, the Crusaders came to play and dominated an Archbishop Wood team in the first half for a commanding win. JSZ's Jay Cook has the highlights: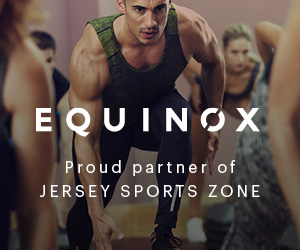 Thanks to Equinox Fitness for sponsoring all of Jersey Sports Zone's coverage of Bergen Catholic athletics year round. They're the reason we're able to cover one of the top high school football programs in the country.
St. Joe's Prep (PA) 35 St. Peter's Prep 27
St. Joe's Prep of Philadelphia used a remarkable fourth quarter comeback to grind out a 35-27 victory over St. Peter's Prep. The Hawks had interceptions on three consecutive drives in the final frame, helping them notch the win. JSZ's Jay Cook was on hand at Rutgers University for the game:
DePaul 49 Seton Hall Prep 3 
Non Public Group 3 Champs DePaul Catholic have kicked off 2018 in unbelievable fashion. The Spartans have a combined 97 points in 2 games allowing just a field goal. However, that field goal was a record breaking 52 yards from Seton Hall Prep kicker Zach Hoban. DePaul's 49-3 win over the Pirates was thanks in large part to Penn State bound quarterback Ta'Quan Roberson and future Ohio State running back Ronnie Hickman, the duo combined for 7 touchdowns. The Spartans will now gear up to face St. Joe's (Mont.) who they beat for the State Title last year. Watch the highlights now:
St Joe-Montvale 14 Imhotep Charter 8 
St. Joe's Montvale gets their first win of the season against Imhotep Charter School of Philadelphia during their 2018 home opener. Rutgers commit, Connor Grieco, was a defensive force with eight tackles and an interception. Check out full highlights now:
Delsea 21 Willingboro 6
Aidan Borguet had a TD run and a scoop and score defensive TD in the 4th quarter as the Crusaders scored twice late in the game to score a Saturday morning victory.  JSZ has the South Jersey football highlights: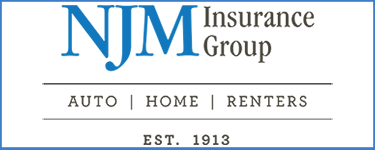 Thanks to NJM Insurance for sponsoring our Delsea coverage. We're excited to bring you more South Jersey highlights all year long thanks to NJM!
Colts Neck 8 Monmouth Regional 7
Brendan Wei caught an 11 yard TD catch from Colin Campbell with 1:08 remaining and added the two-point conversion to give Matt Ahearn his first win as Cougars head coach.  JSZ has the highlights from a thrilling finish in the Shore Conference: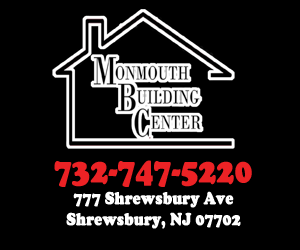 Thanks to Monmouth Building Center in Shrewsbury for signing on as our Monmouth Regional sponsor in 2018-19.  We'll have more Falcons highlights and features throughout the year thanks to Monmouth Building Center!
Brick Township 30 Brick Memorial 7
Jimmy Leblo had a TD run and a TD catch running for 94 yards and the Brick Township defense produced a TD, a safety and two interceptions to maintain bragging rights against their crosstown rival.  It's six straight wins against Memorial for the Green Dragons.  JSZ has the highlights from a great rivalry game:
Keyport 14 Point Pleasant Beach 0
Shykim Treadwell had a 65 yard TD run and Devin Wollner added a 21 yard score to give Andy Carlstrom his first win as Raiders head coach:  Watch the highlights from the Shore Conference: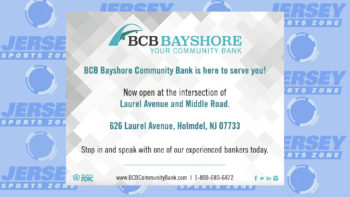 Thanks to BCB Bayshore for sponsoring our Keyport coverage all year long
Holy Spirit 30 Eastern 22
A monster game for E'Lijah Gray leads Holy Spirit to a road win.  SNJ Today's Mike Frankel has the highlights:
Woodbury 20 Audubon 6
SNJ Today's Mike Frankel has Saturday South Jersey action as Woodbury scores a road win in week one:
Timber Creek 28 Hammonton 7 
Fred Jefferson had 4 TD's and 352 passing yards as Timber Creek scores a road win.  SNJ Today's Mike Frankel has the highlights