Jersey Sports Zone puts a wrap on Week 5 with 10 more games from around the Garden State.  Don't forget to come back to JSZ on Sunday to vote for Week 5 Top Play and Game Balls in four regions of the state!  Watch our Saturday teaser and then scroll below to watch all 10 games
Bergen Catholic 24 St. Joseph's (Mont.) 20
Bergen Catholic's two-way star Anthony Corbin led a 2nd half charge for the Crusaders that included a leaping interception and a go-ahead touchdown run to capture a 24-20 win over the St. Joseph Regional Green Knights. JSZ's Jay Cook was in Montvale and has all the highlights from another late-game North Jersey thriller:
Sponsor Shoutout!
Thanks to sponsor Equinox Fitness, Jersey Sports Zone is able to cover Bergen Catholic athletics throughout the year. Thanks, Equinox Fitness! Make sure to check out the other Equinox Fitness-sponsored game below.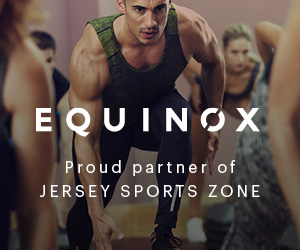 Seton Hall Prep 29 Montclair 28
Aidan Gilman threw a 28 yard TD pass to Nicholas Gullace in the final minute and converted a two-point conversion to give the Pirates a fourth straight win.  Montclair's Walter King caught three TD passes from Walter Murphy.  His 3rd score from 65 yards out gave the Mounties their first lead of the game at 28-21 with just under two minutes to go.  Gilman put together a 5-play, 80 yard drive to win it.  Watch the highlights from a fantastic game in West Orange:
St. Joseph (Hamm.) 21 Vineland 7
All-state running back Jada Byers and Co. helped the Wildcats rebound after a tough loss to Haddonfield last week with a big 21-7 win over Vineland on Saturday. Scoreless at the half, Byers broke loose for three touchdowns after intermission. JSZ's Mike Frankel has all the highlights from a South Jersey bounce-back win:
Trenton 33 Allentown 23
As the battle for the number one spot in the Capitol Division of the WJFL was on the line Saturday afternoon Both Allentown and Trenton were trying to rebound from losses in Week 4. The Tornadoes took a 19-17 lead at halftime, but Allentown fought back to go ahead 26-23 to begin the fourth. Trenton led by quarterback Mahsiah McRae scored twice late in the game to walk away with a 33-23 victory. JSZ's Nery Rodriguez has the highlights: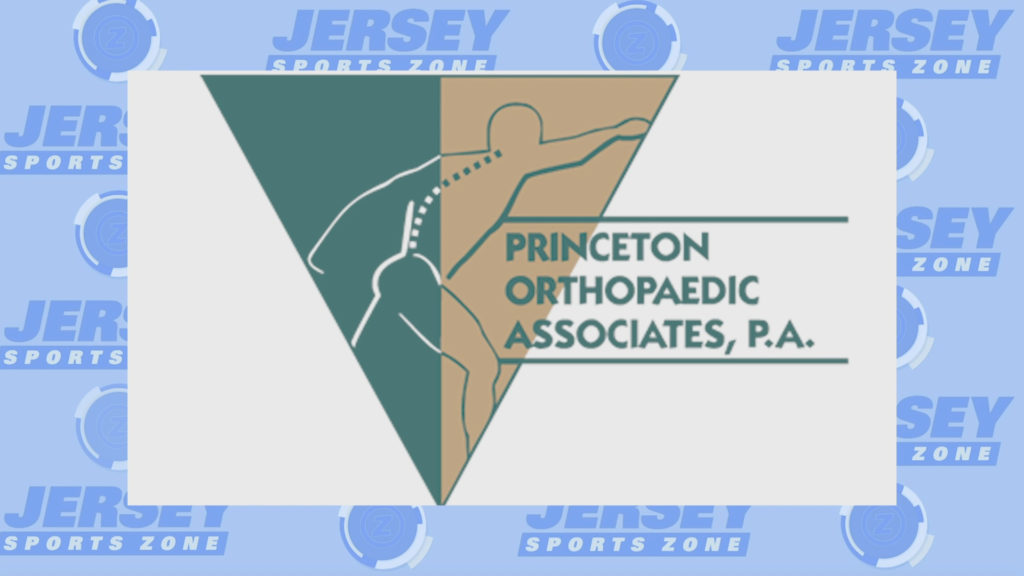 Thank you to Princeton Orthopaedic Associates for sponsoring both our Allentown and Trenton coverage!
Hun School 26 Blair Academy 6
It was a MAPL showdown at the Hun School today where the Raiders took on the Blair Buccaneers. Hun's passing game was outstanding in this one. Junior WR Nick DeGennaro had three touchdown catches and 150 receiving yards in the game. Check out full highlights now:
Freehold Boro 17 Saint John Vianney 12
Matt Krauss had 35 carries for 270 yards and 2 TD's as the Colonials scored 17 third-quarter points to snap a two-game losing streak.  Zach Neely had a sack and fumble recovery that sparked Krauss to find the paint twice in the second half.  JSZ has the highlights and post-game reaction from an exciting Shore Conference showdown: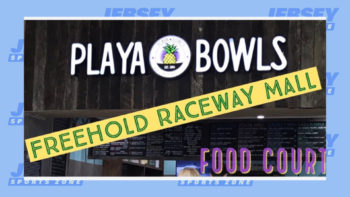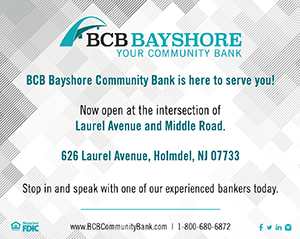 We were able to get great highlights of St. John Vianney and Freehold Boro thanks to our sponsors.  Playa Bowls in the Freehold Raceway Mall sponsors our Colonials coverage and BCB-Bayshore is our St. John Vianney sponsor.
Lacey 21 Lakewood 20
Justin Gorski had two short TD runs and clinched the win with an interception on the game's final play as the Lions held off a late rally by the winless Piners.  Lakewood trailed 21-7 in the 4th quarter before TJ Paturzo threw two TD passes to Sincere Moore.  The Piners missed a two-point conversion to take the lead which turned out to be the difference in the game.  JSZ has the highlights of a great Shore Conference Saturday matchup: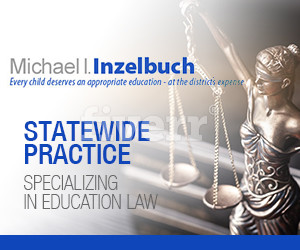 Thanks to Inzelbuch Law for sponsoring Jersey Sports Zone's coverage of the Lakewood Piners
Summit 36 Colonia 6
The Hilltoppers defense produced three turnovers and the special teams unit blocked two punts to set the tone on the way to a 5-0 mark.  Jackson Tyler and Max Jackson had two TD runs each.  JSZ has the highlights and Madison Bess has the post-game recap from Summit's Senior Day: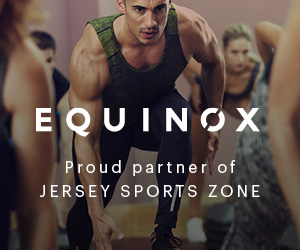 Thanks to Equinox for sponsoring JSZ's coverage of Summit High all year long.
Paulsboro 37 Woodbury 0
The Paulsboro Red Raiders made a defensive statement Saturday afternoon with a performance that stuffed the stat sheets. They forced four interceptions, had three sacks, recovered two fumbles and returned two fumbles for touchdowns, highlighted by a Santino Morina 52-yard defensive touchdown. JSZ's Mike Frankel has the call:
Orange 10 Barringer 6
Montez Boswell scored a five-yard TD run in the third quarter that proved to be the game winner and Louce Julien added a 23-yard field goal as the Tornados scored 10 second-half points to improve to 4-2 on the season.  JSZ has the highlights from Saturday afternoon in Orange: