Saturday provided another strong slate of games across the Garden State to close out Week 4. Enjoy the highlights!
---
Somerville 55 Summit 42
Cookie Desiderio had three TD runs and an 80 yard TD catch on a screen pass and sophomore quarterback Mike Miller ran for two scores and threw three TD's to get the Pioneers to 4-0. Summit scored three long TD's in the final 3:15 of the first half to take a 33-25 lead. Somerville's no-huddle attack proved to be too much as the Pioneers ran 85 offensive plays in the win. JSZ's Rich Chrampanis has all the highlights and post-game reaction from Summit:
---
Winslow 32 Washington Twp. 16
The Eagles stayed hot thanks to big plays on defense and special teams. Navy commit Jayden Brown returned an interception for a TD, while Emeril Mitchell forced a fumble and returned it for a score. Trey Thorpe returned a kickoff 70 yards for a touchdown in the victory, as Winslow moves to (4-0) for the first time since 2007. Jo'Nathan Silver rushed for a TD for the Minutemen (1-2) in the loss. JSZ's Mike Frankel has the highlights from Atco:
Washington Township coverage is made possible by Cooper University Health Care.
---
Seton Hall Prep 49 Union City 22
After dropping its first three games, Seton Hall Prep got its first win of the season with a 49-22 victory over Union City. The Pirates trailed in the second quarter before two quick scores put them ahead 21-16 at halftime. In the second half the offense found its rhythm to put the game out of reach early in the fourth quarter. Myles Thomason finished with 139 yards rushing and a touchdown, Nick Dunneman had two receiving touchdowns and quarterback Jaden Craig completed 17 of his 19 passes for 182 yards and four touchdowns. JSZ's Nery Rodriguez has the highlights:
---
West Orange 17 East Orange 7
West Orange snapped a three-game losing skid to East Orange Saturday after a performance filled with stifling defensive stops and timely scoring on offense. The Jaguars jumped out to a 7-0 lead early, yet the Mountaineers clapped back with 17 unanswered points throughout the remainder of the game. Kent State-commit Shakhi Carson and Makhi White scored both touchdowns for West Orange.
JSZ's Jay Cook has the highlights from Robeson Stadium:
---
Delsea 62 Triton 13
The Crusaders offense exploded for 35 points in the second quarter to take a commanding 42-13 lead into the break and they would cruise the rest of the way. Trey Simmons (3 TDs) and Jared Schoppe (2 TDs) combined for five rushing touchdowns as the Delsea ground game overpowered Triton's defense. Justin Brown flashed some serious speed on an 80-yard touchdown run and a 90-yard kickoff return touchdown for the Mustangs.
JSZ's James Mooney has the highlights from Runnemede: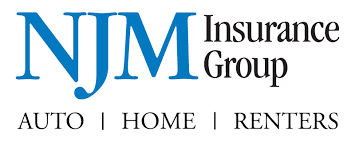 Coverage of Delsea is brought to you by NJM Insurance.
Coverage of Triton is brought to you by Cooper University Health Care.
---
Clifton 28 Montclair 23
The Mounties got out to a quick 13-0 lead in the first quarter after capitalizing off of turnovers, but the Mustangs were not worried. Clifton slowly climbed back in on the efforts of Caleb Boneparte and his four touchdowns. Michael Robinson had two rushing touchdowns for Montclair in the loss. JSZ's Kenneth Bradley has the highlights from Montclair:
---