The Jersey Sports Zone team continues to expand our high school football coverage across the state thanks to our great sponsors.  We were able to bring you 24 games of high definition highlights in Week 3.  Our Saturday Week 3 Highlights Show features 12 games of action.  What games do we choose to cover?  Our first priority is teams with local sponsors.   Visit our Be a Sponsor Page to learn more.  Watch another great show NOW:
Click above to watch highlights from the following games
St. Peter's Prep 43 Seton Hall Prep 20: Shayne Simon – 8 catches, 199 yards, 3 TD's
Manalapan 34 Old Bridge 13: Naim Mayfield – 14 carries, 233 yards, 3 TD's
Rumson-Fair Haven 40 Holmdel 24: Pete Lucas – 3 TD runs
Red Bank Catholic 47 Ocean Township 0: Zack Bair – 10 carries, 187 yards, 4 TD's
Freehold Boro 42 Neptune 0: Ashante Worthy – 301 total yards, 3 TD runs, 2 TD passes
Long Branch 43 Colts Neck 13: Jermaine Corbett – 19 carries, 250 yards, 3 TD's
Mater Dei Prep 44 Keyport 14: Isaiah Noguera – 73 yard punt return for TD
Lakewood 32 Jackson Liberty 29: Zyheir Jones – 2 TD passes, TD run, 2 INT's on defense
Hillsborough 48 Plainfield 0: Tyler Boatwright – 6 carries, 145 yards, TD
Nottingham 18 Ewing 0: Diontae Nicholson – 26 carries, 106 yards, 2 TD's
Salem 20 Penns Grove 18: Zaire Jones – 24 carries, 177 yards, 2 TD's
Paulsboro 21 Gateway 14: Dehron Holloway – 261 rush yards, 2 TD's
Jersey Sports Zone's High School Football Coverage
Jersey Sports Zone is excited to cover the entire state of New Jersey with our high definition highlights and features.  We will post full highlight shows with Friday and Saturday high school football action.  Don't forget you can download our App for free from the App Store or Google Play and get all of our videos right on your smartphone.  On Sunday, we will nominate the top plays captured by our cameras for the JSZ Football Play of the Week and we'll honor top performers with nominations for our Game Balls.  We ask you to cast your vote from Sunday morning through Tuesday afternoon.  Our Play of the Week winners will be honored at our statewide football banquet in December.  Our Game Ball winners will have JSZ cameras come to practice mid-week to hand out a pigskin in front of the entire team.
Coaches: Send your Game Ball nominees by Saturday night to be considered: rich@jerseysportszone.com (Shore), nery@jerseysportszone.com (WJFL), courtney@jerseysportszone.com (Mid State 38), alex@jerseysportszone.com (GMC and Big  North)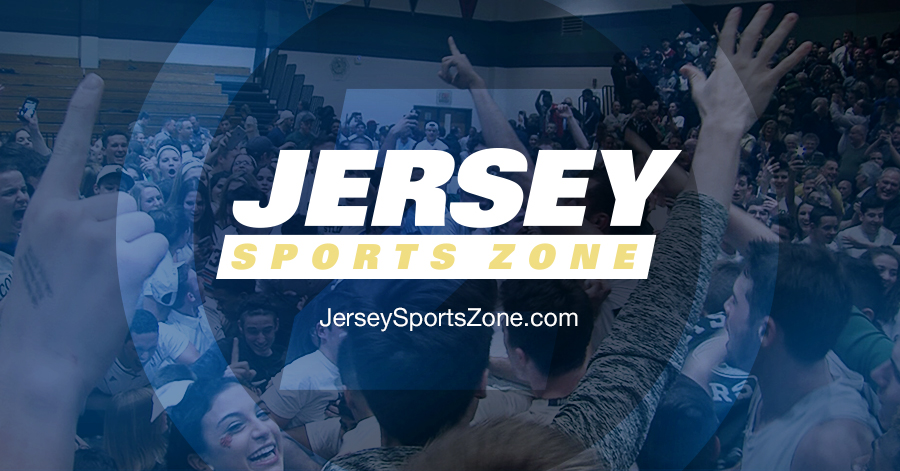 Welcome to Jersey Sports Zone!  After three years on the Jersey Shore, we've expanded our coverage to every part of the Garden State.  We are excited to bring you high definition highlights and features of high school sports all year long.