Jersey Sports Zone had cameras at ice rinks Tuesday and has highlights from Delbarton and a statement win by St. Augustine.
Delbarton 4 Gloucester Catholic 1
James Monahan stepped up for Delbarton as the Green Wave netted three goals in the second period to lock up a 4-1 win over fellow Gordon Conference team Gloucester Catholic. Delbarton has now won three-straight games after falling to Don Bosco Prep to open the 2018 season. JSZ's Jay Cook has all the highlights from Randolph:
Sponsor Shoutout!
Jersey Sports Zone is able to bring you highlights from the Gloucester Catholic Rams thanks to our great sponsor, NJM Insurance!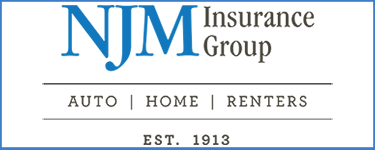 St. Augustine 10 Princeton 2 
After an upset loss to No. 6 Seton Hall Prep, No. 4 St. Augustine picked up its first win as they hand fellow Top 20 opponent No. 11 Princeton it's first loss with 10-2 result. The Hermits were lead by senior Julian Boisclair who scored two first half goals. JSZ's Nery Rodriguez has the highlights:
Thank you to Princeton Orthopaedic Associates for sponsoring our Princeton coverage on Jersey Sports Zone!