Jersey Sports Zone thanks our sponsors for giving us the opportunity to bring you great high school football action from every part of the state.  We bring you great highlights and post-game interviews every Friday and Saturday here on Jersey Sports Zone.
Click above to watch highlights from the following games:
DePaul Catholic 35 Paramus Catholic 14 – Ta'Quan Roberson: 266 yards passing, 3 total TD's
Red Bank Catholic 47 Middletown South 10 – Zack Bair: 7 carries, 156 yards, 2 TD's
South Brunswick 35 Old Bridge 6 – Justin Shorter: 165 total yards, 3 TD's
Rumson-Fair Haven 56 Raritan 13 – Pete Lucas: 4 TD runs
Hillsborough 24 Elizabeth 0 – Tyler Boatwright: 12 carries, 129 yards, 2 TD's
Long Branch 28 Manasquan 19 – TJ Fosque: 6 catches, 178 yards, 3 TD's
Shore Regional 12 Asbury Park 6 (OT) – Gil Goldsmith: 4 yard TD in OT
Burlington 29 Notre Dame 6 – Grozinski: 7/11 passing, 135 yards, 1 TD
Hamilton West 31 Lawrence 28 – Dominick Cooper: 33 yard FG with :02 remaining
Vineland 28 Bridgeton 8 – Isaih Pacheco: 227 passing yards, 106 rushing yards
Woodrow Wilson 26 Highland Regional 20 – Nick Kargman: 14/20, 260 passing yards, 3 TD's
Edison 28 Monroe 16 – Donavan Benoit: 15 carries, 159 yards, 2 TD's
Jersey  Sports Zone's High School Football Coverage
Jersey Sports Zone is excited to cover the entire state of New Jersey with our high definition highlights and features.  We will post full highlight shows with Friday and Saturday high school football action.  Don't forget you can download our App for free from the App Store or Google Play and get all of our videos right on your smartphone.  On Sunday, we will nominate the top plays captured by our cameras for the JSZ Football Play of the Week and we'll honor top performers with nominations for our Game Balls.  We ask you to cast your vote from Sunday morning through Tuesday afternoon.  Our Play of the Week winners will be honored at our statewide football banquet in December.  Our Game Ball winners will have JSZ cameras come to practice mid-week to hand out a pigskin in front of the entire team.Our Saturday highlights show will have 10 more games of action including:
Don Bosco Prep at Seton Hall Prep, Freehold Township at Freehold Boro, Immaculata at Plainfield and Holmdel at Monmouth Regional
Coaches: Send your Game Ball nominees by Saturday night to be considered: rich@jerseysportszone.com (Shore), nery@jerseysportszone.com (WJFL), courtney@jerseysportszone.com (Mid State 38), alex@jerseysportszone.com (GMC and Big  North)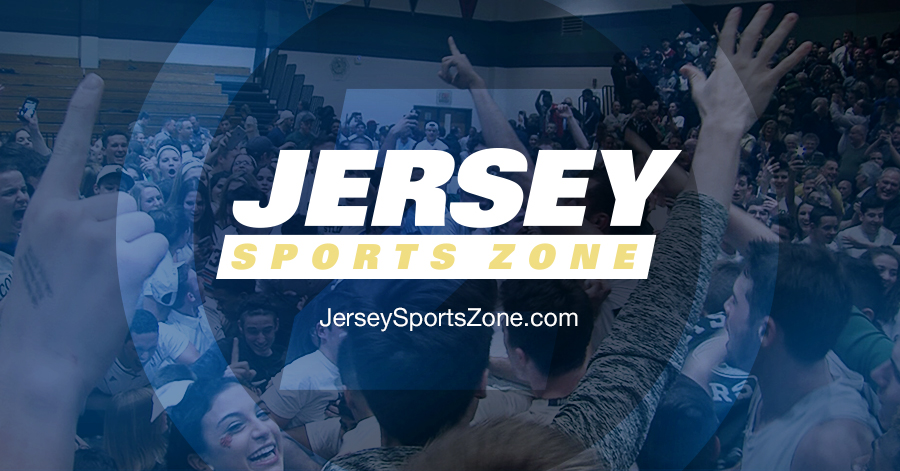 Welcome to Jersey Sports Zone!  After three years on the Jersey Shore, we've expanded our coverage to every part of the Garden State.  We are excited to bring you high definition highlights and features of high school sports all year long.