Jersey Sports Zone brought you 22 games of high definition highlights during the first week of the high school football season.  Watch our Saturday Week One Highlights Show featuring 10 games:
Click above to watch the following games:
Don Bosco Prep 21 Seton Hall Prep 13 – Jalen Berger: 21 carries, 153 yards, 2 TD's
Freehold Boro 46 Freehold Township 20 – Ashante Worthy: 36 carries, 227 yards, 1 TD + 16-25 for 234 passing yards, 3 TD's
Brick Township 27 Brick Memorial 7 – Jim Leblo: 153 pass yards, 1 TD
Howell 34 Colts Neck 6 – Eddie Morales: 11-16, 180 yards, 2 TD's, 2 INT's + 9 carries, 153 yards, 2 TD's
Point Pleasant Beach 31 Keyport 24 – Sean Gould: 14 carries, 130 yards, 2 TD's
Monmouth Regional 14 Holmdel 3 – Devan Johnson: 35 yard TD catch
Immaculata 24 Plainfield 0 – Nate Barnett: 2 TD passes, 25 yard TD run
St. Joseph-Hammonton 40 Mainland 0 – Qwahsin Townsel: 3 TD runs
Paulsboro 32 Woodbury 0 – Dehron Halloway: 26 carries, 150 yards, TD
South River 34 Spotswood 7 – Travis Thomas: 6 receptions, 206 yards, 3 TD's
Jersey  Sports Zone's High School Football Coverage
Jersey Sports Zone is excited to cover the entire state of New Jersey with our high definition highlights and features.  We will post full highlight shows with Friday and Saturday high school football action.  Don't forget you can download our App for free from the App Store or Google Play and get all of our videos right on your smartphone.  On Sunday, we will nominate the top plays captured by our cameras for the JSZ Football Play of the Week and we'll honor top performers with nominations for our Game Balls.  We ask you to cast your vote from Sunday morning through Tuesday afternoon.  Our Play of the Week winners will be honored at our statewide football banquet in December.  Our Game Ball winners will have JSZ cameras come to practice mid-week to hand out a pigskin in front of the entire team.
Coaches: Send your Game Ball nominees by Saturday night to be considered: rich@jerseysportszone.com (Shore), nery@jerseysportszone.com (WJFL), courtney@jerseysportszone.com (Mid State 38), alex@jerseysportszone.com (GMC and Big  North)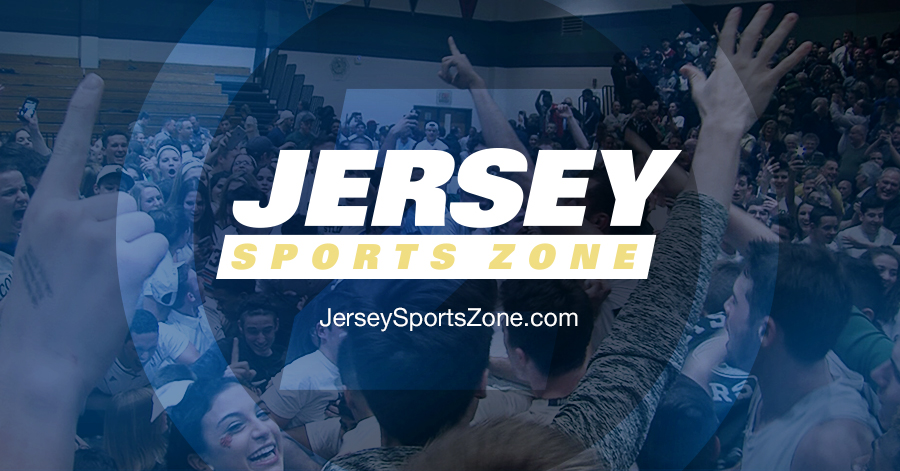 Welcome to Jersey Sports Zone!  After three years on the Jersey Shore, we've expanded our coverage to every part of the Garden State.  We are excited to bring you high definition highlights and features of high school sports all year long.