It's a showcase Sunday in Elizabeth for New Jersey boys basketball. JSZ brings you highlights from three games at the Hoop Group Showcase at the Dunn Center in Elizabeth
Ranney 63 Don Bosco Prep 51
Bryan Antoine scored 33 points and delivered 7 steals and Scottie Lewis had a 17 point, 10 rebound effort as the Panthers pulled away in the fourth quarter to improve to 2-0 on the season.  Don Bosco Prep took the lead in the third quarter and had a two point advantage early in the 4th before Ranney got a big three-pointer from Mike Dettro and Lewis scored 11 points in the final stanza.  JSZ has the highlights from the Dunn Center in Elizabeth:
Bergen Catholic 77 St. Mary's 75
Zach Freemantle (21 pts, 13 rebounds) and Matt Zona (19 pts) combined for 40 to pace Bergen Catholic to a thrilling win over St. Mary's. Although Freemantle fouled out in the 4th quarter, the Crusaders locked down and staved off a late comeback attempt by the Hilltoppers. JSZ's Jay Cook has the highlights:
Sponsor Shoutout!
Thanks to Equinox Fitness, Jersey Sports Zone is able to bring you so many great highlights from Bergen Catholic all season long.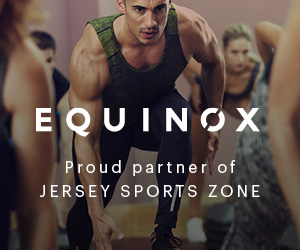 Hudson Catholic 91 Pope John 69
Justin Glover dropped six three-pointers on the way to 20 points and Shane Dezonie added 19 as the Hawks cruised to a 2-0 start. Eddie Davis led all scorers with 29 points in a losing effort. JSZ has the highlights: