Week Six of high school football gives us another full plate of highlights courtesy of Jersey Sports Zone. We'll got highlights of 11 games including a Top 20 showdown between Ramapo and Wayne Hills, St. Joe-Montvale has a road test at Don Bosco and a brother-to-brother game winner you don't want to miss.  Watch the teaser of our coverage and then scroll down below to watch all the action!
No. 4 St. Joseph (Mont.) 31 No. 9 Don Bosco 10 
Last year when St. Joseph (Montvale) and Don Bosco met it was Joe's pulling off an exciting fourth quarter comeback to take down the infamous Ironmen 16-15. Friday's matchup was more of a one sided battle early on. The Green Knights were able to get ahead in the first two quarters with their ground and pound offense for a 2 score lead at the half. In the second act after letting up a touchdown to make it a one score game sophomore running back Audric Estime answered back with a 61 yard touchdown to shift the momentum back to St. Joe's. Quarterback Michael Alaimo finished 8-14, for 99 passing yards and two touchdowns. JSZ's Nery Rodriguez has the highlights:
Ramapo 38 Wayne Hills 22
Senior quarterback AJ Wingfield led Ramapo with 257 yards passing and three first half touchdown passes as the Raiders trounced Wayne Hills in a showdown between two of the top public schools across the Garden State. Luke Ragone powered Ramapo's rushing attack in the second half with 105 of his 128 yards rushing in the third and fourth quarters. JSZ's Jay Cook was on hand in Wayne for the 52nd meeting in this North Jersey rivalry:
Hammonton 20 Winslow 14
Kyle Vandever connected with his younger brother, Kevin Vandever, for a wide-open, 69-yard game-winning touchdown as time expired in a thrilling last minute win for the Hammonton Blue Devils over Winslow. JSZ's Mike Frankel has the call on one of the most exciting plays this season:
Phillipsburg 42 Westfield 14
Two programs with a lot of football history faced off in Phillipsburg this evening, where QB Jack Stagaard and WR Sterling Walker-Sutton put on a show. Stagaard completed 10 of 13 passes for 267 yards and two touchdowns, while Walker-Sutton scored three touchdowns, including a 92 yard kick return. Check out full highlights of this one now:
Sponsor Alert!!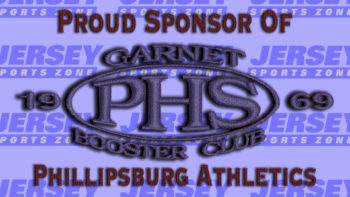 Coverage of Phillipsburg is brought to you by the Garnet Booster Club. Thank you for your continued support of Liner athletics!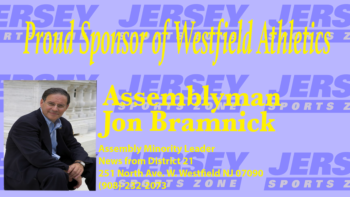 Coverage of Westfield is brought to you by Assemblyman Jon Bramnick. Thank you Mr. Bramnick for sponsoring our coverage of Blue Devil athletics!
St. Joseph (Met.) 21 South Brunswick 0
The Falcons used their punishing ground game and beefy offensive line to overpower defending state champs South Brunswick at home Friday. The shutout marked the first time since 2009 that South Brunswick hadn't scored in a game. JSZ's Bryan DeNovellis has the highlights from a convincing win for St. Joseph's (Met.):
Freehold Township 13 Freehold Boro 10
Nick Reardon's 1-yard TD pass to Kyle Von Tessen in the fourth quarter proved to be the difference as the Patriots used four 4th quarter turnovers to win the Duke Trophy.  JSZ has highlights of a great crosstown battle from the Shore Conference: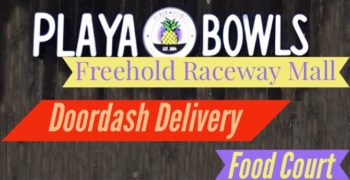 Thankst to Playa Bowls in the Freehold Raceway Mall for sponsoring JSZ's Freehold Boro coverage and allowing us to bring you the Duke Trophy showdown!
Red Bank Regional 35 Raritan 14 
The Bucs scored 21 straight points in the fourth quarter to score a huge road win and reach 5-1 on the season.  Nigel Mitchell and Makai Mickens combined for 242 yards rushing and three scores and Mickens added two interceptions on defense.  Senior defensive tackle Kashaun Turner made three huge plays in the fourth quarter resulting in two sacks, a fumble recovery and a caused fumble that allowed Gavin Mahoney to score a 51 yard TD to close out the scoring.  JSZ has the highlights and post-game reaction from Hazlet: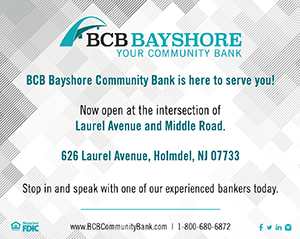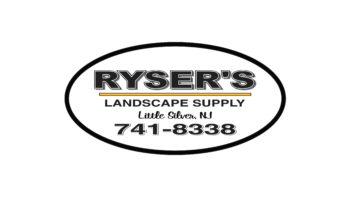 Thanks to Ryser's Landscape Supply (Red Bank Regional) and BCB-Bayshore (Raritan) for supporting their hometown teams.   Sponsors are how we can bring you great high school coverage all year long
Long Branch 26 Wall 0
Jermaine Corbett ran back the opening kickoff 87 yards for a score and added a two yard TD run and Marc Dennis threw TD passes to give Long Branch a bounce back win from last week's loss to RBC.  The Green Wave defense recorded its third shutout of 2018 with Devyn Blount delivering two interceptions in the first half.  JSZ has the highlights of Long Branch getting to 5-1 on the season: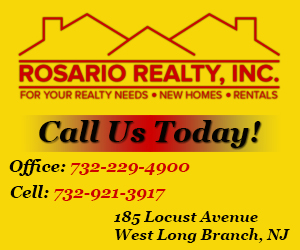 Jersey Sports Zone's coverage of the Long Branch Green Wave is made possible by Rosario Realty
Burlington Township 41 Allentown 7
Dan Grozozski threw for 303 yards and 5 TD passes as the Falcons broke open a 14-7 half time lead with 27 second half points to improve to 6-0.  Isaiah Pae led the receiving corps with 6 catches for 131 yards and 2 TD catches.  JSZ has highlights of Burlington Township improving to 6-0 with an impressive road win: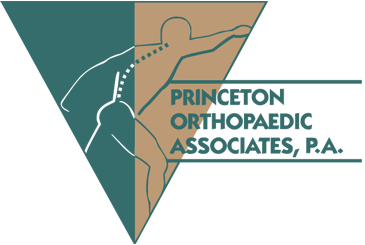 Jersey Sports Zone's coverage of the Allentown Redbirds is made possible by Princeton Orthopaedic Associates
Notre Dame 39 Hopewell Valley 16
The Irish got 250 yards of offense and four total touchdown from the twin brothers Cortaz and Cole Williams to pick up their fifth straight win.  JSZ has highlights and post-game reaction from Madison Bess in Lawrenceville: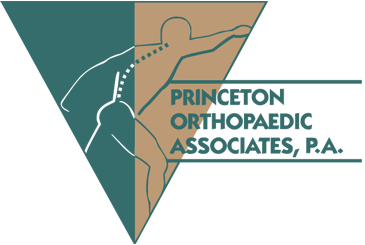 Thanks to Princeton Orthopaedic Associates for sponsoring JSZ's coverage of both Hopewell Valley and Notre Dame
Buena 42 Clayton 6
The Buena Chiefs yet again played their suffocating style of football as they are now 6-0 on the year after another lopsided WJFL win. The Chiefs have outscored their opponents 234-33 so far throughout their dominant 2018 campaign. JSZ's Mike Frankel has the highlights: